Women Talking is written and directed by Sarah Polley. The film stars Rooney Mara, Claire Foy, Jessie Buckley, Judith Ivey, Ben Whishaw, and Frances McDormand.
When the schedule for the London Film Festival was announced, this is the film which had the most of my attention. Firstly because of the subject matter of the film and secondly because of the perfect cast that was going to be telling this story. As a non-religious person, any film which focuses on extreme religious people is always intriguing to me. It brings such a radical difference of perspective from my own and allows me to completely remove my own thoughts from what is happening on screen. Added to this, the subject matter which is being discussed is so current and relevant to today's world that I couldn't wait to see it.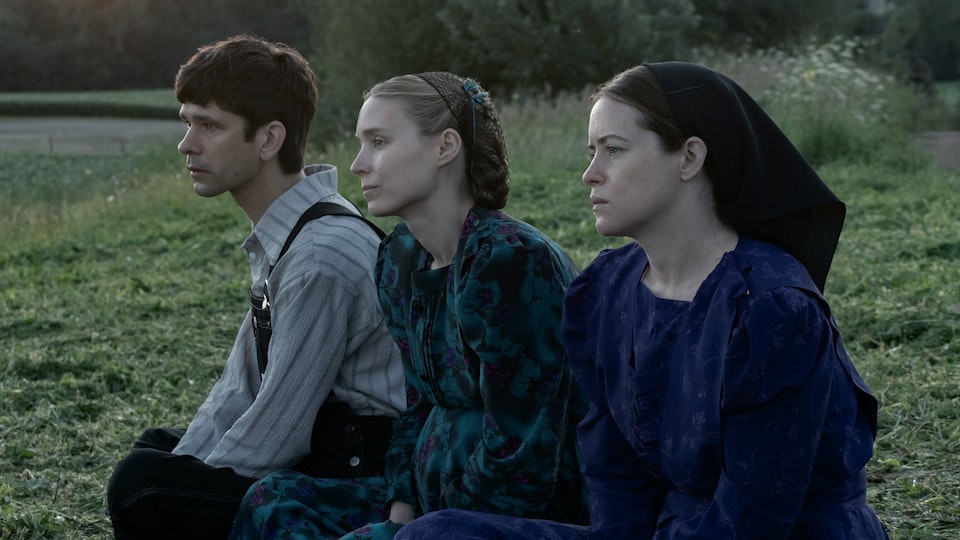 Set in 2010, a small group of women residents at a religious commune have been tasked with deciding the fate of all the women who live within. After travesties come to the light regarding the treatment of the women at the hands of the men, they must decide between three options. Either they stay and allow things to continue as they have been, stay and fight or flee. The only thing is they have just over a day to decide their fate whilst the men are aware of the commune. 
Women Talking is like the royal rumble of acting. Those women are going blow for blow for the whole film. Every single cast member is performing at such a high level, and the script allows everyone to get their moment to shine and flex those acting muscles. One of the problems this film is going to have come award season is that all the actors cancel each other out with their fantastic performances. The emotion that is created by everyone throughout the film is tear-inducing, and the different perspective that they bring on the situation at hand allows for the end decision to hold so much more weight. If I had to pick a favourite performance, then I would go with Claire Foy, but if I was asked again tomorrow, it could be Rooney Mara, and the next day could be Jessie Buckley.
If there is one thing from this film that should be nailed on for nominations and wins, however, it's Sarah Polley's majestic eloquent script that she produced. I imagine in my head every actor immediately sending their agent a bottle of champagne after reading this one.
My only reservation going into the film was the setting and how it would work, with the film being predominantly set in one location. Easily is the answer. Polley's direction and script allowed the film to switch throughout locations within the commune and bring breaks to the discussion that was taking place. This additionally allowed for fantastic pacing and gave a greater understanding of the commune itself. Luc Montpellier's cinematography beautifully transitioned throughout these locations and weaved around during each scene, creating an intense yet personal film. The way the film brought each of these women in and out of focus of the story was done with such style and kept me engaged throughout.
Women Talking is a hard-hitting film which feels so relevant for today, and to see these women take control of their own paths was equally beautiful as it was heartbreaking.
Women Talking, me crying. Film of the year.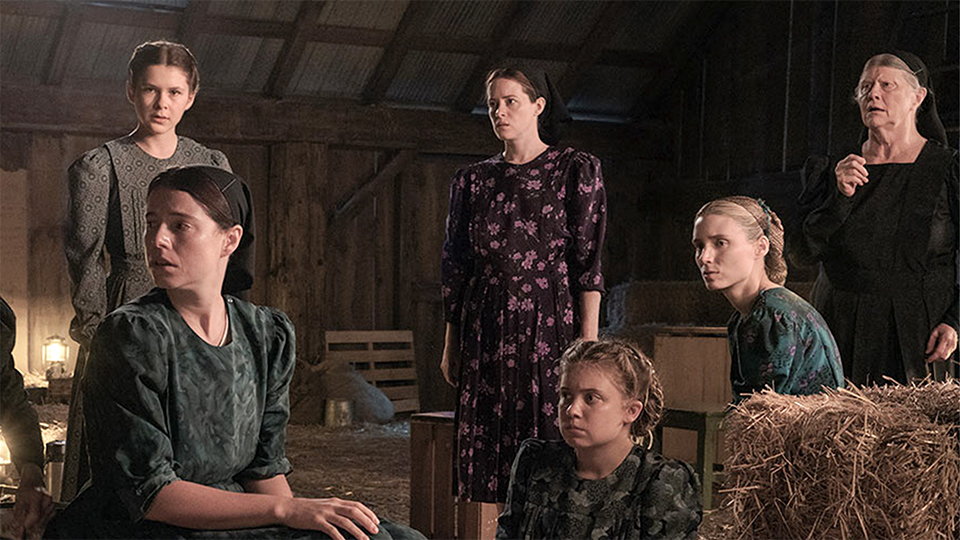 Women Talking review – Sarah Polley's majestic eloquent script is a delight