You never forget your first Flanagan. And in the five years since its release, my fondness for Gerald's Game has only grown.
I happened to be bingeing Stephen King adaptations around the time of Gerald's Game's release. Not yet familiar with Mike Flanagan's work, I had no expectations going in, but I knew from the varied quality of the stuff I'd been watching in the lead-up that adapting King wasn't always an easy task. Fortunately, there is no safer pair of hands for King's creations than Mike Flanagan, who directed and co-wrote the script with Jeff Howard.
A meticulous mix of melodrama, dread and a horrifying touch of violent viscera, Gerald's Game is, at its core, a very human story about desperation, trauma, and most importantly, liberation. Flanagan, already a master of his craft by this point, squeezes every last drop of tension and humanity from the already-terrifying but devilishly simple premise of this secluded weekend away gone wrong—a tale that proves to be much more than it first appears as we delve into the past of our lead character.
The film manages all this while sensitively tackling the themes of sexual abuse and childhood trauma with the weight and impact such topics deserve.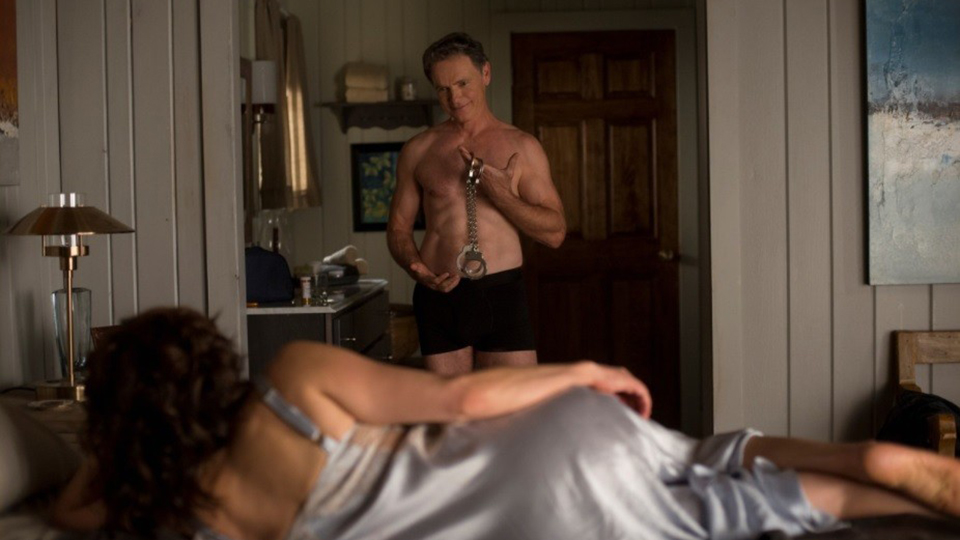 Frequent Flanagan collaborator, Carla Gugino, leads the cast in a woefully underappreciated performance. Gugino very much carries the film with the bulk of the runtime devoted to her—effortlessly portraying a strength and vulnerability not often seen in horror. She plays Jessie, whose husband, the eponymous Gerald, has taken them away to spice up their relationship with some uncomfortable roleplay. Unfortunately for Jessie, Gerald suffers a fatal heart attack during his game while she's handcuffed to a bed with the keys beyond her reach, and we're left to watch her slowly crumble with no one nearby but a stray dog and manifestations of her psyche.
Bruce Greenwood's Gerald is ever-present throughout the film, both living and as a manifestation of Jessie's wavering sanity, peeling back the dark secrets of their past. He's one of several fantastic supporting players, including Henry Thomas, who plays Jessie's father through flashbacks, and Carel Struycken, who portrays the menacing and mysterious Moonlight Man.
Displaying Mike Flanagan's absolute mastery of the horror genre, Gerald's Game manages to be both tender and terrifying while staying faithful to Stephen King's original story. Flanagan has proven himself one of the truly great horror filmmakers, and his star has only continued to rise in the years rise since, following Gerald's Game with masterpieces such as The Haunting of Hill House, Doctor Sleep and Midnight Mass. A truly incredible catalogue of must-watch movies for any horror fan and one of my personal favourite filmmakers.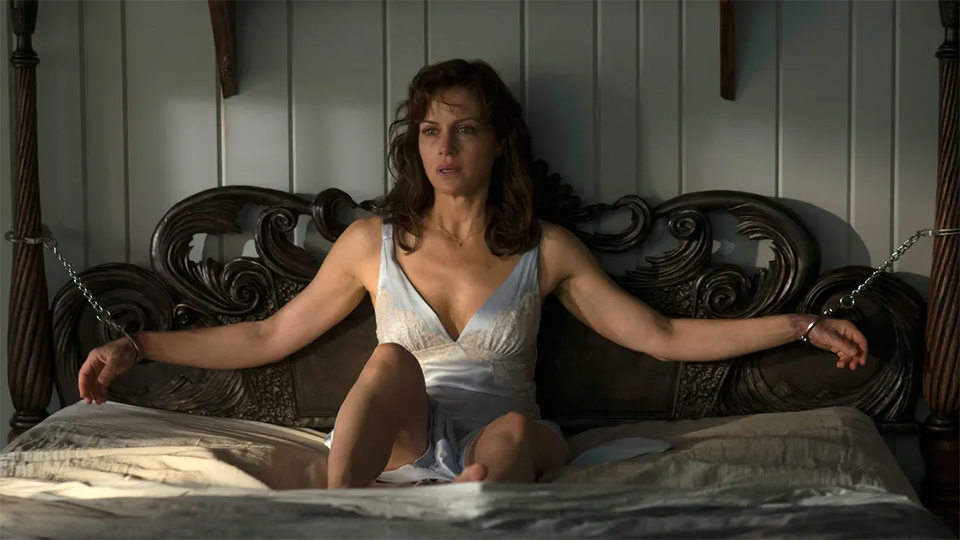 Gerald's Game retrospective review – One of Flanagan's finest