Where to begin with Glass Onion? The mere mention of anything more than its stacked cast list seems to run the risk of spoiling the many surprises it has up its sleeve. 
But then again, is there really any need to set up the story for readers anyways? Anyone who saw its predecessor, the exceedingly good Knives Out, or indeed any murder mystery, will already know the score.
Detective Benoit Blanc is called, a cast of characters is introduced, and someone inevitably dies. Who? Where? How? All the usual whodunnit questions are asked and answered, and as with his previous film, Director/Writer Rian Johnson is here to turn said questions completely on their head.
And by gosh, it works. 
Glass Onion is another ridiculously entertaining whodunnit and proof that, at least when Johnson is involved, lightning really can strike twice.
Knives Out had so many delightful twists and unique ways in which it subverted a worn-out genre you could be forgiven for assuming there would be no room left for further subversions. Yet the sequel's deliciously crafty mystery, which takes on everything from billionaire tech titans to Twitch streamers and crooked politicians, still manages to thrill with ease.
As before, Johnson's usage of red herrings, setups and eventual payoffs makes the viewing experience, especially with an audience, so rewarding. It's more than happy to wrong-foot you, but also never does it cheaply. The answers are all there. You just don't necessarily notice them.
Especially not when you're having this much fun.
Because, let's be honest, with a cast of characters this gleefully comical, played by such a solid ensemble (all clearly having a blast), it's easy to just get lost in the laughs and not try too hard to solve its puzzles. Like last time, the social satire is so frighteningly on-point that I genuinely wondered to myself if it had been written last month, never mind during the pandemic. These aren't age-old archetypes but ones we've only really seen come into existence in the last 4 years.
It begs the question of, will these timely observations be as amusing once they've begun to date? It's arguable they might not be, as times do change fast in this modern age of ours.
But perhaps, like with many of Agathe Christie's stories, they'll become a portal to a place and a time in history. We'll look back and laugh about those outrageous times we witnessed in the early 2020s, whilst we watch a sleuth detective try to solve a murder case.
Anyways, that's a problem for the future, and this is very much the now. And my advice here at this moment would be that if you have the chance to see it with an audience before it drops on Netflix, you'll be unlikely to have a better time at the movies this year.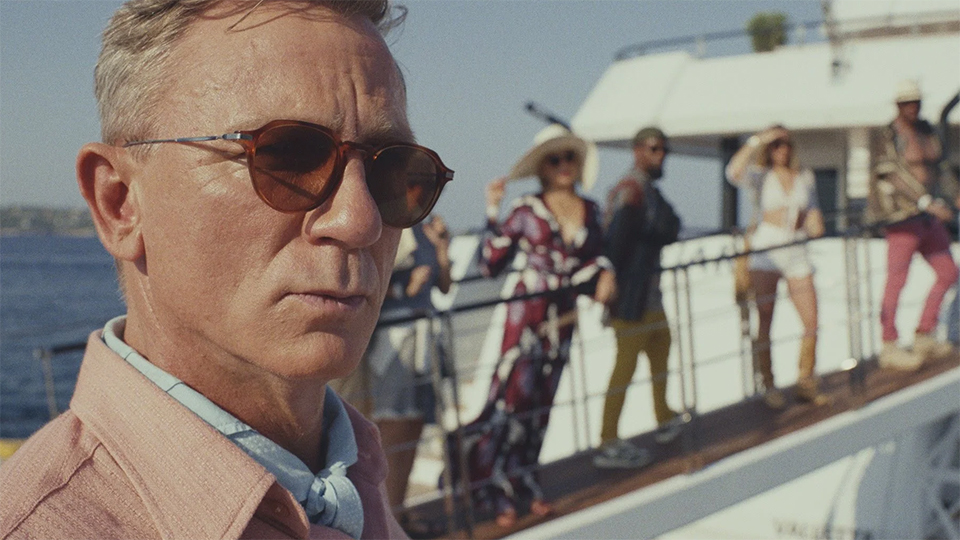 Glass Onion review – When Rian Johnson is involved, lightning really can strike twice.