Now the dust has settled on the second season of Loki, it's time to try and put some of my thoughts down into something comprehensible. For six weeks, the God of Mischief has been keeping audiences on tenterhooks with weekly episodes full of spectacular time-bending narrative strands, as well as frustrating avenues that do take a bit of patience to see a pay-off. One of the most popular characters since the inception of the MCU in 2008, Loki delivers a second season that puts this behemoth of a franchise in such an intriguing position moving forward in the Multiverse Saga.
Now, I'm a big believer that shows are best watched weekly to get the most out of their episodic runs, the Marvel shows in particular, providing such wild theories and speculation online from week to week. That being said, this second season of Loki definitely feels like it would be best suited to a binge-watch.
The way Eric Martin wrote this season felt like the most complex jigsaw puzzle, early episodes leaving me feeling frustrated at the somewhat lack of the show moving forward. WandaVision might be the easiest show to compare this to in terms of speculation and theories, but that felt fun to discuss weekly with others, whereas early on in this season of Loki left me nearly tearing my hair out on a weekly basis. I felt like I couldn't get my head around it all and that maybe I was too dumb to understand it.
Then comes the season finale. Eric Martin delivers something truly special, tying it all up in a neat bow that provides Loki with one of the greatest character arcs the MCU will likely see. Frustrations were gone, and I found myself getting incredibly emotional as Natalie Holt's tremendous score accompanies it all rather beautifully. I'm not all that clued up on the comic books, nor do I know too much about Norse mythology, but a quick read up after the season finale has provided me with enough information to make me super excited about the MCU again.
The titular character is one we all know and love; however, it's the other returning characters and new ones introduced that go a long way in giving the show its beating heart, played ever so well by the respective actors. Right off the bat, Ke Huy Quan as Ouroboros proves to be the most likeable of the bunch and someone who is very welcome whenever he appears again. Owen Wilson shared such great chemistry with Tom Hiddleston in the first season, and it's always great to see Wilson bringing his distinctive voice to the MCU, even if the earlier stages of this season felt like he was shoved to the side a little. He gets one of the more emotional scenes in the finale, which once again proves the relationship between Mobius and Loki was key to the show's success.
Sophia Di Martino's Sylvie returns to ruffle a few feathers along the way to learning what must be done to save the timelines sent into a spiral by her actions at the end of the first season. It's an arc that works but ultimately feels lowkey to, understandably, that of Loki himself. Jonathan Majors gets a dual role in this season; his He Who Remains still remaining my favourite of the Kang variants so far, while Victor Timely feels like he won't live long in my memory – the accent Majors was going for, in particular, proving to be rather distracting. There is much speculation over the future of Kang in the MCU; however, ditching the character completely would feel like a mistake when simply recasting the role would work so much better.
Tom Hiddleston has spent over a decade getting so much appreciation for his performances as the devious Loki throughout various films and his own show in the MCU. It all culminates here in season two of Loki with arguably Hiddleston's finest hour in the role – the final moments, in particular, bringing to the fore the emotional work Hiddleston has done to make this character's journey one of the most compelling within the MCU. If this is the last time we see Tom Hiddleston as Loki in the MCU, which I highly doubt it is, it's one hell of a way to bow out.
As with every film and TV show, there's so much work from a whole crew of people behind the scenes that goes into bringing them to life, and there are certainly some areas that stand out in Loki. I mentioned in my review of The Marvels that the visual effects, while not perfect, marked an improvement after some films in the MCU looked a bit ghastly due to rushed deadlines for the teams responsible. In Loki, the visual effects are even better and really draw you into the impending doom the show depicts – a sequence with Sylvie inside a record store that gets "spaghetti'd" as the timeline is destroyed, just one of many standout sequences throughout. The production design is once again so on point in season two, the TVA itself intricately designed and providing the MCU with an intriguing, if temporary, playground. Natalie Holt's score, as previously mentioned, accompanies the show beautifully and, in doing so, becomes one of the franchise's most memorable to date. Loki's theme in particular, has not left my mind since watching the season finale.
Overall, thanks to a fantastic finale, the second season of Loki is easily one of the true highlights of Phase Five and makes you sit back and think that things are really about to kick into gear in the Multiverse Saga. It's been a long and bumpy road so far in this respective saga, but season two of Loki was burdened with glorious purpose to make us all believers again, and, for me, it has done just that.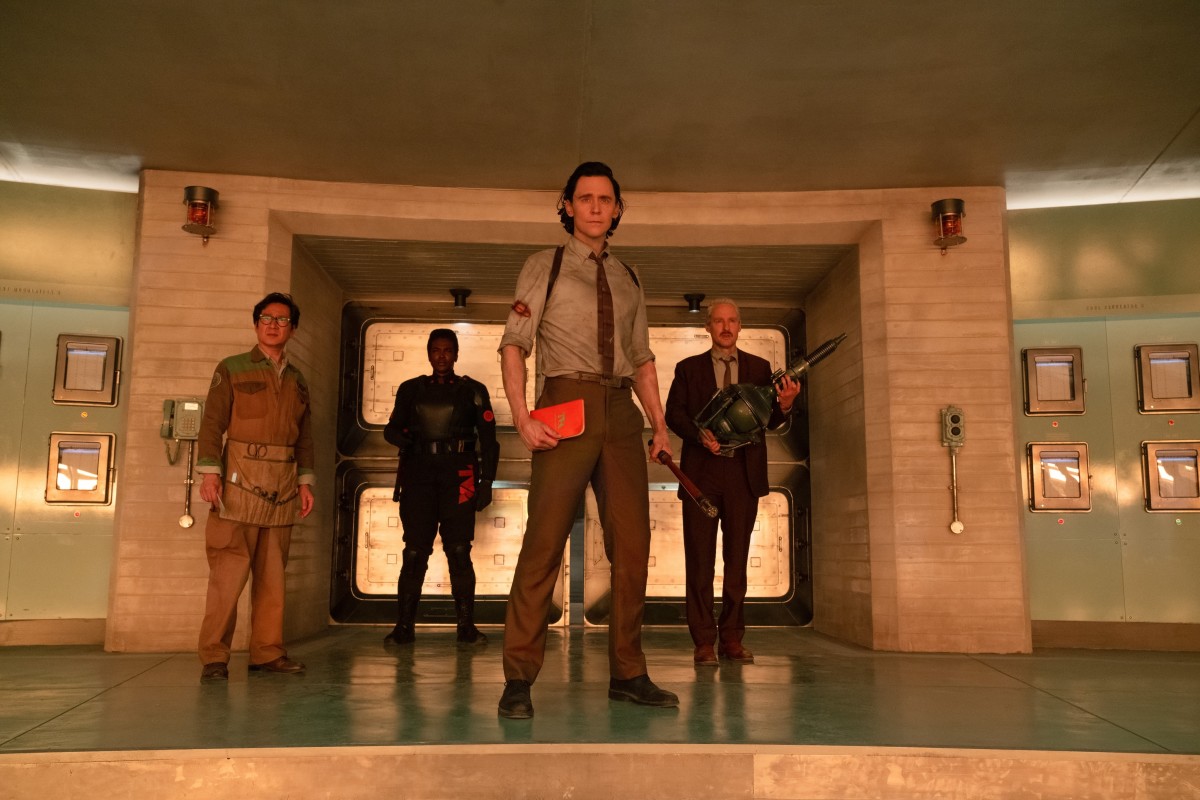 Loki Season 2 review – A season burdened with glorious purpose