My Father's Dragon sees the return of Irish animation studio Cartoon Saloon, the creative team that has given us Oscar-nominated features such as Song of the Sea and Wolfwalkers. And with Netflix's backing, they appear poised and ready to take on an even bigger market. It seems like the logical next step in their evolution, but have they run the risk of losing their unique identity in the process?
Well, yes, and no.
My Father's Dragon is a charming and visually vibrant animated feature that, for all its creativity and pleasantness, somehow feels a little lacking in the mythical enchantment that made their previous films so beloved.
Based on the 1948 children's novel of the same name, the story tells of Elmer (Jacob Tremblay), a young boy relocated from his quaint rural childhood village, to the oppressive and dim metropolis of Nevergreen. He dreams of being able to reopen the family shop in his new home but learns quickly that life in the big city is tough. His single mother is only just scraping enough money to pay rent, and his fellow citizens barrel past him aggressively in the street. So when a talking cat (played by none other than Whoopi Goldberg) comes to him with a solution of a distant adventure to rescue a dragon (Gaten Matarazzo) on the mysterious Wild Island, he jumps at the chance.
No matter what is said about this latest outing, it can't be denied that the studio has delivered another visually impressive film here, their signature style of hand-drawn animation not at all lost.
The medium is, after all, an almost limitless canvas in comparison to live action, and thankfully Cartoon Saloon has not forgotten that. Unique angles give a dynamic, occasionally otherworldly feel to the story's locations, vivid colours provide a necessary childlike warmth, and the various character designs, from adorable rhinoceros calves to pointed crocodiles, look as if lifted straight from a picture book.
But herein lies the issue.
Where before, their works have managed to straddle that challenging line of appealing to both child and adult audiences alike (much like studio peers Ghibli and Pixar), here it's apparent that they're aiming to appeal more to that younger demographic. Which wouldn't be a problem if nothing was lost in the process.
Yet some things have been lost. The real-world locations have been omitted in favour of somewhere entirely fictional, and their signature folkloric storytelling has been replaced with an out-and-out fantasy. Which is hardly a disastrous or permanent decision for the studio. Yet it makes My Father's Dragon feel more generic and less discernible from the swathes of forgettable animation we are plied with throughout the year.
Don't get me wrong, there is still plenty to enjoy here. But I can't help but feel this is almost destined to be dropped on Netflix and washed away amongst a sea of algorithms. Forever forgotten.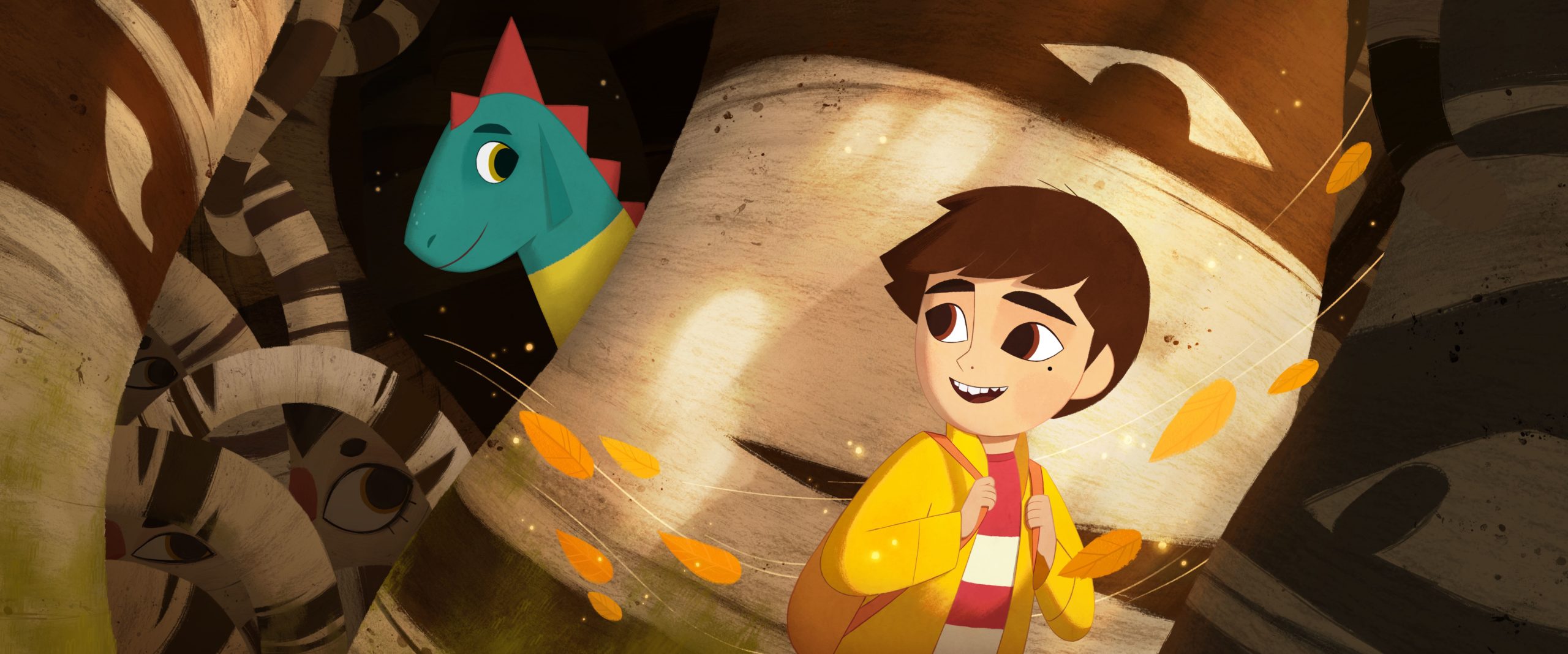 My Father's Dragon review – Lacking the enchantment of the studio's previous films