10. Par­al­lel Moth­ers (Di­rect­ed by Pe­dro Almod­ó­var)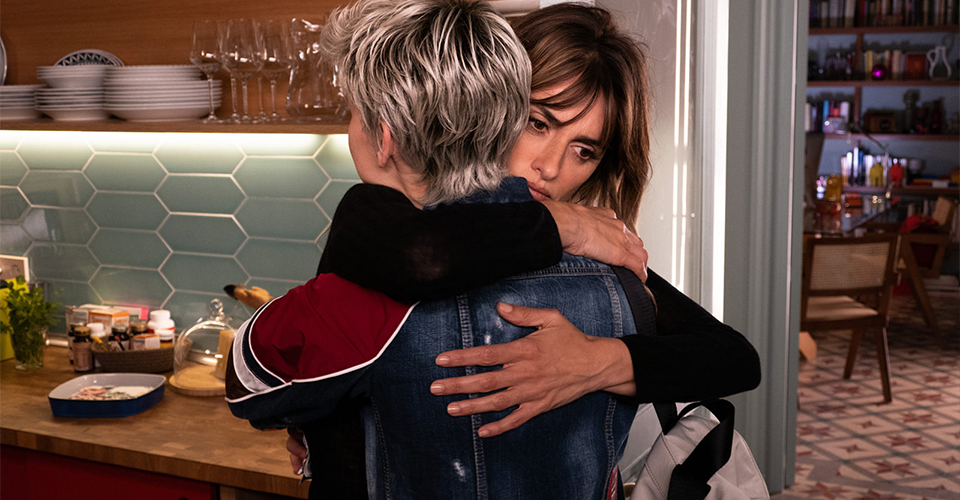 Syn­op­sis: Two women strike up a friend­ship af­ter meet­ing on a ma­ter­ni­ty ward before giv­ing birth.
Pe­dro Almod­ó­var is a wiz­ard with words and con­stant­ly has you guess­ing. With every scene, a new piece of in­for­ma­tion comes to light which changes your emotions and ex­pec­ta­tions for ex­act­ly where the sto­ry is go­ing. I have learnt to ex­pect the un­ex­pect­ed with Pe­dro's films and Par­al­lel Moth­er's contin­ues the trend of making you think you know where the sto­ry is go­ing then, BOOM, plot twist. There is some­thing about Pe­dro that can pull out the best per­for­mances of Pene­lope Cruz's ca­reer when he is di­rect­ing her. Cruz ex­cels here and just knows exactly how to speak the po­et­ry which she is provid­ed.

High­light: Pe­dro Almod­ó­var's script.
9. Spencer (Di­rect­ed by Pablo Lar­rain)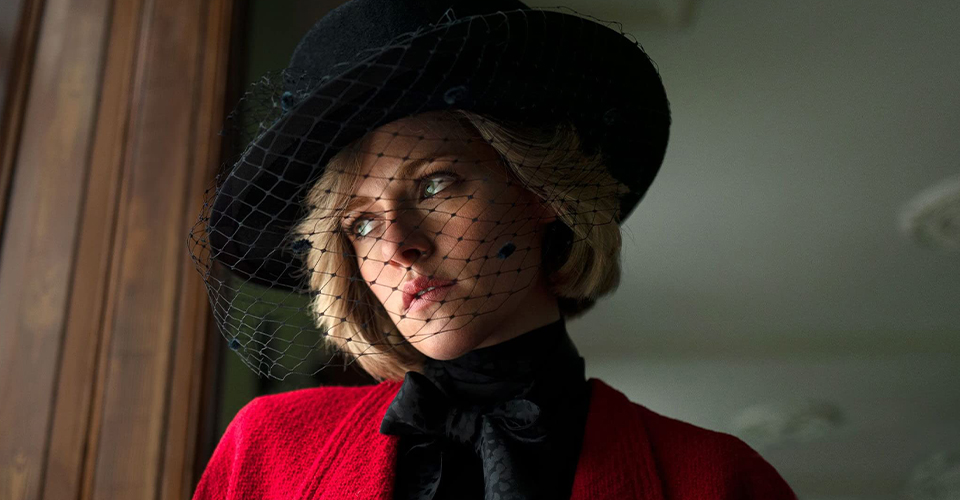 Syn­op­sis: Cov­ers the Christmas week­end at Sandringham where Princess Diana decided to end her re­la­tion­ship with Prince Charles.
Acad­emy Award win­ning Kris­ten Stew­art. Sounds good, doesn't it? And if we had my way, then that is what we would be call­ing her in a cou­ple of months. Her per­for­mance as Lady Di was hands down the best per­for­mance of the year re­gard less of gen­der; I was ab­so­lute­ly blown away. Aside from Stewart's per­for­mance, there are many as­pects of this film that need highlight­ing. Claire Math­on's cin­ematog­ra­phy, Jon­ny Green­wood's score and Jacque­line Dur­ran's cos­tumes were equal­ly out­stand­ing. In fact, aside from a few stylistic choic­es from Lar­rain in the final act, this film is ba­si­cal­ly perfect.

High­light: Kris­ten Stew­art with the per­for­mance of the year.
8. The Green Knight (Di­rect­ed by David Low­ery)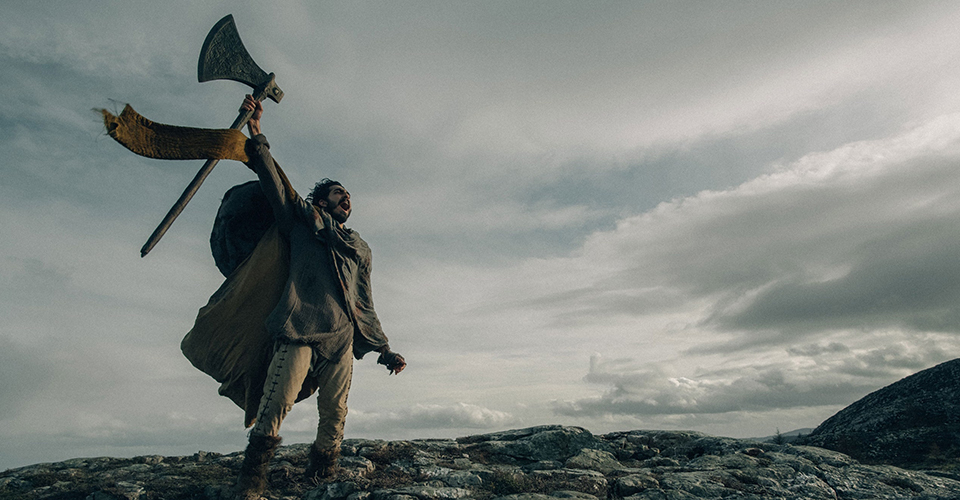 Syn­op­sis: Based on the Arthuri­an leg­end, The Green Knight tells the sto­ry of Sir Gawain, King Arthur's reck­less and head­strong nephew, who em­barks on a quest to con­front the Green Knight, a gi­gan­tic emer­ald-skinned stranger and tester of men.
I opt­ed to watch this in the cine­ma rather Ama­zon Prime and it was quite pos­sible the best de­ci­sion I made all year. The cin­e­matog­ra­phy is ab­so­lute­ly flaw­less and de­served to be seen on the big­gest screen pos­si­ble. Some of the shots had my jaw on the floor from their beau­ty. Dev Pa­tel con­tin­ues to show he is one of the best ac­tors in the busi­ness with an­oth­er pow­er­house performance as Gawain. This a film full of sym­bol­ism and kept me questioning every char­ac­ters in­ten­tions with every move they made. A feast for the eyes and a sto­ry which kept my eyes well and tru­ly glued to the screen.
High­light: An­drew Droz Pa­lermo's cin­e­matog­ra­phy.
7. Dune (Di­rect­ed by De­nis Vil­leneuve)
Syn­op­sis: Paul Atrei­des, a bril­liant and gift­ed young man born into a great des­tiny be­yond his un­der­stand­ing must trav­el to Arrakis, the most dangerous plan­et in the universe to en­sure the fu­ture of his fam­i­ly and his peo­ple. As malevolent forces explode into con­flict over the plan­et's ex­clu­sive sup­ply of the most pre­cious re­source in ex­is­tence a com­mod­i­ty ca­pa­ble of un­lock­ing hu­man­i­ty's great­est po­ten­tial only those who can con­quer their fear will survive.
It takes some con­fi­dence to launch a fran­chise with a part 1 and to only tell the au­di­ence half of a sto­ry. I guess when you have source ma­te­r­i­al like Frank Her­bert's Dune, a di­rec­tor as tal­ent­ed as De­nis Vil­leneuve and a cast full to the brim of su­perstars, con­fi­dence prob­a­bly comes eas­i­er. Dune is one of my all-time favourite books and the only rea­son the film isn't high­er up in my rank­ing is be­cause of the fact it is only half of the sto­ry. I loved everything about this. Vil­leneuve managed to per­fect­ly cap­ture how I imag­ined everything from the book whilst read­ing and my opin­ion of the film may even strength­en once part 2 re­leas­es (I am count­ing down the days al­ready).
High­light: Hans Zimmer's out­er world­ly score.
6. King Richard (Di­rect­ed by Reinal­do Mar­cus Green)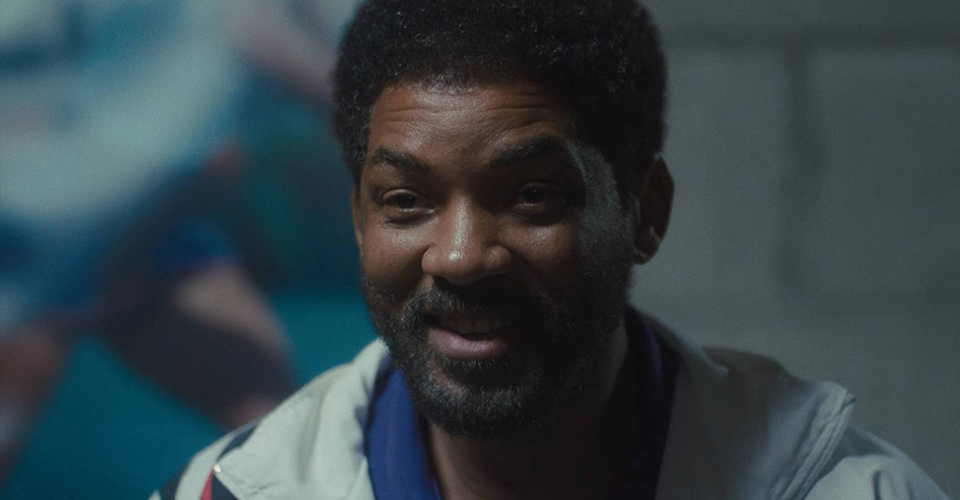 Syn­op­sis: A look into how Richard William's coached the William sis­ters into two of the great­est ten­nis play­ers to ever play the game.
There was a point where Will Smith was my favourite ac­tor. Then came bad film af­ter bad film and my ap­pre­ci­a­tion for his skills di­min­ished. King Richard changes all that. It is a com­plete re­turn to form for Smith with his por­tray­al of Richard William's. My knowl­edge of Richard William's as a per­son was non-existent go­ing into the film, to be hon­est I didn't know any­thing about how the William sisters be­came two of the best to ever play the game of ten­nis. King Richard is an inspir­ing tale of hard work and ded­i­ca­tion and a sto­ry which shows that as long as you be­lieve, it doesn't mat­ter if any­body else does.
High­light: Will Smith as Richard "King Richard" Williams.
5. Spi­der-man: No Way Home (Di­rect­ed by Jon Watts)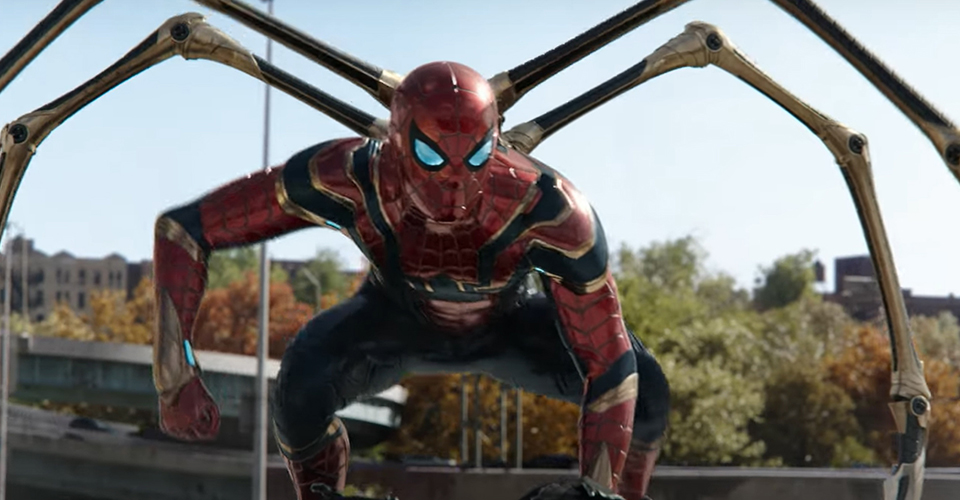 Syn­op­sis: A spell gone wrong. Spi­der-Man must deal with vil­lains from the mul­tiverse af­ter a Doc­tor Strange spell which was meant to make peo­ple forget Spi­der Man's iden­ti­ty goes hay­wire.
Nev­er in any uni­verse or time­line did I ex­pect this film to make my top 10 list but here we are. Hands down my favourite cine­ma ex­pe­ri­ence of the year, crowd re­ac­tions were fre­quent and nev­er did I feel irked by this. Nor­mal­ly I am one of those peo­ple bit­ing his teeth when he hears a pop­corn bag make a noise, let alone peo­ple clap­ping and shout­ing. Grand on scale and am­bi­tion, I believe the film was helped by not in­tro­duc­ing new characters but in­stead util­is­ing ones which we are al­ready fa­mil­iar with. With all the spoil­ers which came out before the re­lease, I am sur­prised by how much each re­veal and East­er egg made me feel. The MCU still has life in it!
High­light: Willem Dafoe's re­turn as Green Gob­lin
4. Drive My Car (Di­rect­ed by Ryusuke Ham­aguchi)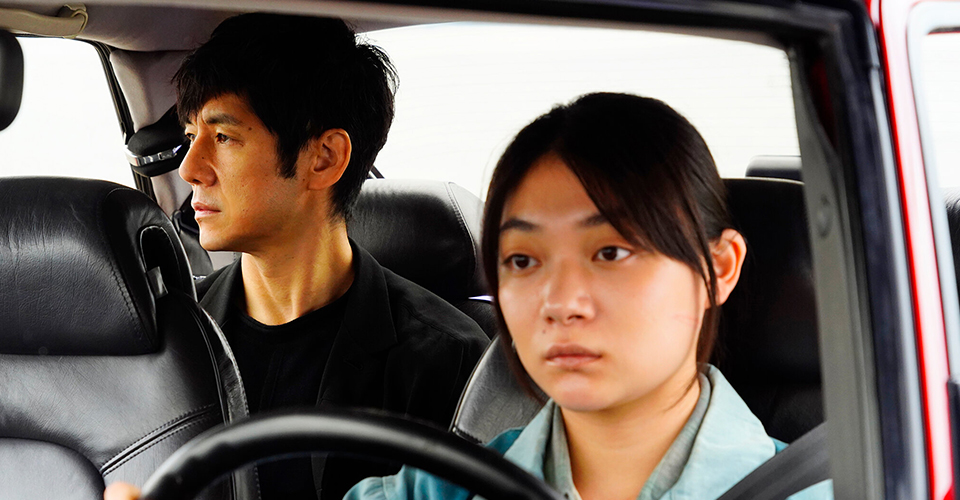 Syn­op­sis: Yū­suke ac­cepts a job di­rect­ing Check­ov's Dear Vanya in Hi­roshi­ma as he deals with the grief of los­ing his wife. There he meets Mis­a­ki who has been tasked with dri­ving his car to and from the the­atre. In be­tween rides, se­crets from the past and heart­felt con­fes­sions come to light.
Af­ter the first five min­utes I just knew this was go­ing to be a film I was go­ing to love. The vi­su­als to be­gin the film re­mind­ed me of Burn­ing by Lee Chang-dong and just con­tin­ued to be stel­lar through­out. A three-hour run time seems like absolute­ly noth­ing here, the film flew by. This is a cred­it to a magnif­i­cent script that just kept peel­ing lay­ers off the main play­ers in­volved. As soon as you thought you had some­one worked out, a new piece of informa­tion would ar­rive that makes you rethink all your thoughts.
High­light: Best male per­for­mance of the year from Hidetoshi Nishi­ji­ma.
3. Pe­tite Ma­man (Di­rect­ed by Ce­line Sci­amma)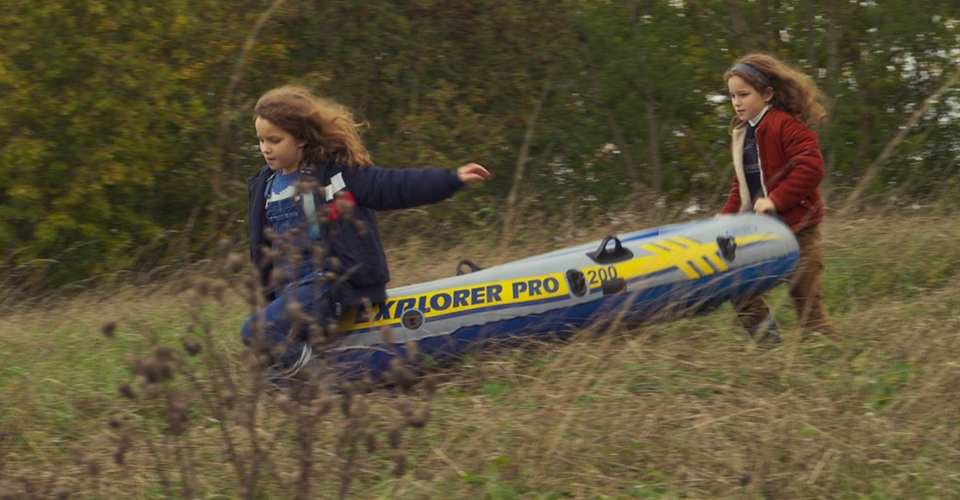 Syn­op­sis: Nel­ly has just lost her trea­sured grand­moth­er and is as­sist­ing her par­ents in clean­ing out her moth­er's child­hood home. When search­ing the woods for a treehouse her moth­er built as a child she makes friends with Mar­i­on, a young girl of a sim­i­lar age.
I don't know an­oth­er di­rec­tor who can quite get a per­for­mance out of a child-like Ce­line Sci­amma. The per­for­mances of both Joséphine Sanz and Gabrielle Sanz are quite re­mark­able. This film is quite dif­fer­ent in sto­ry to any­thing which Sci­amma has done be­fore, which is why I be­lieve the sto­ry caught me so off guard. A beau­tiful tale about grief and fam­i­ly, a film which packs so much emo­tion into its 72-minute run time. The fi­nal 10 min­utes of this film is cin­e­mat­ic per­fec­tion, the use of mu­sic which is ab­sent through­out the film and the change of lo­ca­tion hits on so many lev­els. Ce­line con­tin­ues to put out ground­ed hu­man sto­ries which touch on the very core of our ex­is­tence.
High­light: The boat se­quence at the end of the film.
2. The Worst Per­son In The World (Di­rect­ed by Joachim Tri­er)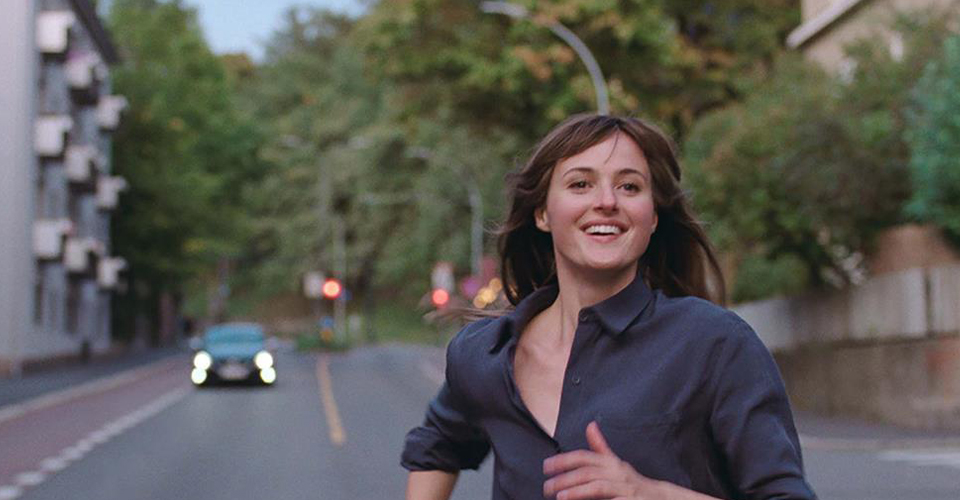 Syn­op­sis: A young woman (Julie) bat­tles in­de­ci­sive­ness as she nav­i­gates the troubled wa­ters of her love life and bat­tles to find her ca­reer path.
I can­not re­mem­ber the last time I con­nect­ed more with a char­ac­ter than I did with Re­nate Reinsve's Julie, a per­son who is just try­ing to find her place in the world. There are some styl­is­tic choic­es from Tri­er that just work to perfection. The scene where the movie poster orig­i­nates from absolute­ly blew my mind as did a mush­room trip which al­lows you fur­ther access into the psyche of Julie. Quite pos­si­bly the best en­sem­ble cast in a 2021 film with every ac­tor ex­celling through­out.
High­light: An­ders Danielsen Lie's per­for­mance as Ak­sel.
1. Titane (Di­rect­ed by Ju­lia Ducour­nau)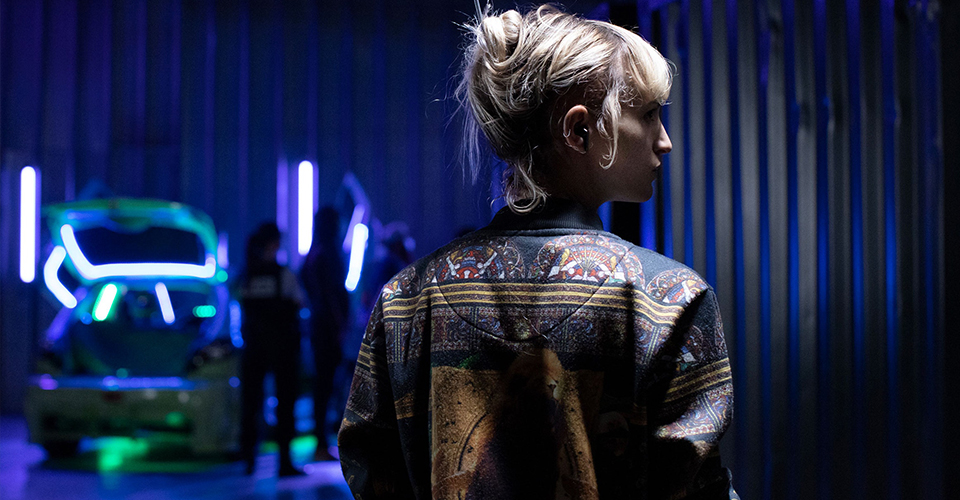 Syn­op­sis: Alex­ia is es­cap­ing a trou­bled past and finds sanc­tum with Vin­cent who be­lieves she is his miss­ing son Adrien.
Ever since wit­ness­ing the great­ness that is Ju­lia Ducor­nau's de­but fea­ture film Raw, I have been ob­sessed with the writer/di­rec­tor. Ti­tane was my most an­tic­i­pat­ed film of 2021 and it did not dis­ap­point. Agathe Rouselle in her acting de­but was a rev­e­la­tion and Vin­cent Lin­don has such a mag­netis­ing presence that you can't take your eyes off him any time he is on screen. This is an ex­treme­ly hu­man and emo­tional tale, one which is much more than the premise led me to be­lieve. Technical­ly out­stand­ing and an­oth­er notch on the 5-star film train that Ju­lia Ducour­nau is riding.
High­light: The car show oner af­ter the ti­tle card which also hap­pens to be my favourite scene of 2021.