I have always been a fan of films. The cinema has forever been my place of comfort, somewhere I go that allows me to completely shut out the stresses of life by living through others eyes. Growing up, the cinemas I attended never seemed to show any films not made in England or the States. I was missing out on so much. In recent years I have found that most of my favourite first-time watches have been films from countries outside of my bubble.
These films have increased my appreciation for the art form itself. Another thing which I have learnt over the years is that sharing is caring, so I would like to present my favourite film from 10 different countries.
Japan – Battle Royale (2000) – Directed by Kinji Fukasaku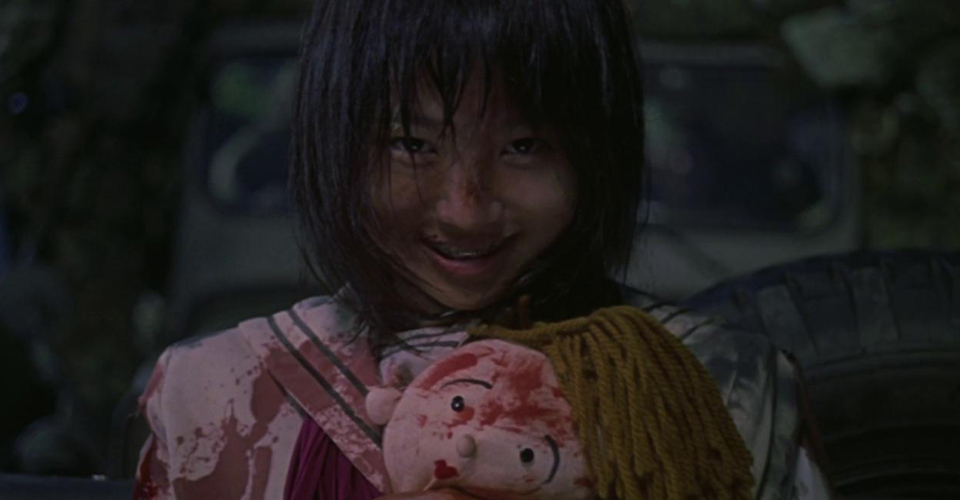 Synopsis: A group of junior-high-school students are taken to a remote island and forced to fight to the death by the Japanese totalitarian government.
The Hunger Gam…. Sorry, Battle Royale, was the first film that got me out of my bubble of blockbusters and English language films. So, there is no better place to start on recommendations than this one.
I don't see what could bring out your true character more than having to decide whether you want to kill or die. Battle Royale shows so many different reactions to this predicament and does so in an extremely human and ultra-violent way. Add on top some satirical comedy, beautiful set designs and top tier editing, and this relentlessly paced masterpiece is what you get.
France – Raw (2016) – Directed by Julia Ducournau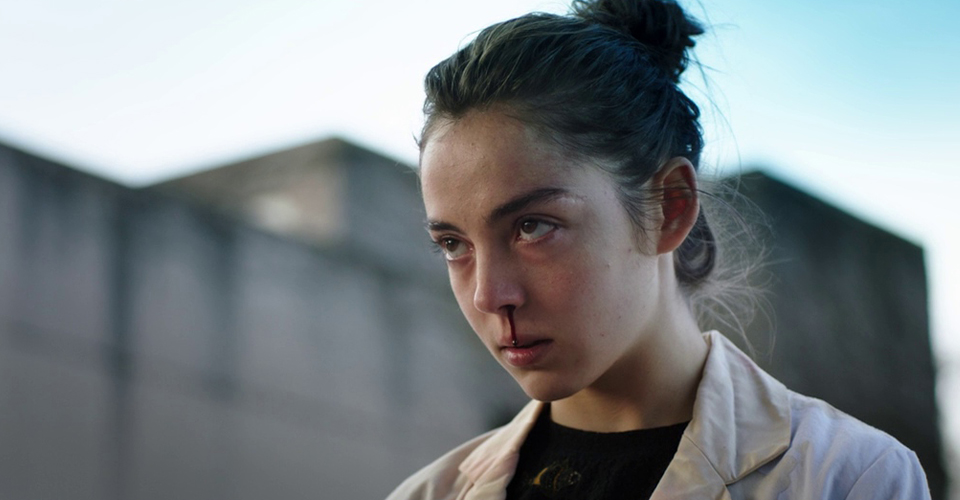 Synopsis: A young vegetarian undertakes her first year at veterinary school, a school which her sister attends and where her parents met. Here she will find out that not only attending runs in the family.
At face value, this is a body horror about cannibalism. Deeper than that is a human story about the effects of family, genes, and expectations on our path in life. My favourite type of films is the ones that take unique approaches to give an insight into the human psyche. How much actual say do we have in our journey through life?
I was floored when I first viewed Julia Ducournau's debut and after multiple viewings, it has slowly worked its way into my top 10, all-time films. Headlined by Garance Marillier, who in her feature film debut smashes it out of the park. Watch out for a scene including a mirror, some lipstick, and an unapologetic French rap song.
Sweden – Persona (1966) – Directed by Ingmar Bergman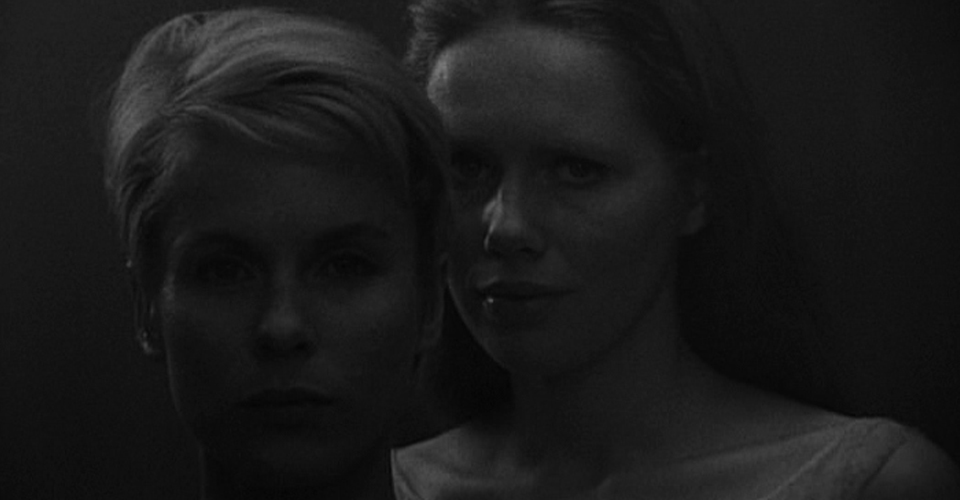 Synopsis: When a stage actor inexplicably goes mute, a young nurse is tasked with caring for her in a remote island cottage. While isolated together there, the women undergo a mysterious spiritual and emotional transference.
This is one of those films that stays with you for a period after viewing. I won't get into specifics but the story leaves much to the viewer's interpretation. The cinematography, especially the lighting in key scenes leads you down a path of realisation regarding what is happening on screen. The two leading actors Liv Ullman and Bibi Andersson are mesmerising and along with Bergman's directing allow this one to flow between real life and fantasy. Persona is widely regarded as one of the best films ever made and for good reason.
South Korea – Burning (2018) – Directed by Lee Chang-dong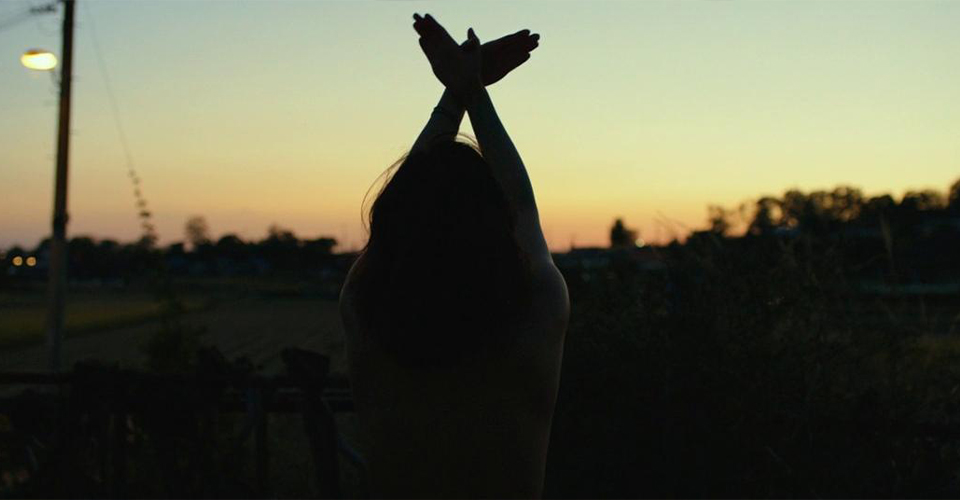 Synopsis: When Jong-soo runs into Hae-mi, an attractive girl he knows from his childhood, he is tasked with looking after her cat whilst she travels. Upon her return, she introduces Jong-soo to Ben, a man with an unusual hobby.
This is a movie that I believe takes repeat viewing to fully appreciate the greatness on screen. Very rarely do I watch a movie immediately again after the end credits, but this is one that made me do exactly that. It is a captivating tale that leaves much up to the viewer's interpretation. Steven Yeun's performance as Ben is captivating and constantly makes you question his motives and every piece of dialogue that comes out of his mouth. Beautiful to look at, technically excellent and mentally challenging. What is there not to love?
Mexico – Y tu mamá también (2001) – Directed by Alfonso Cuarón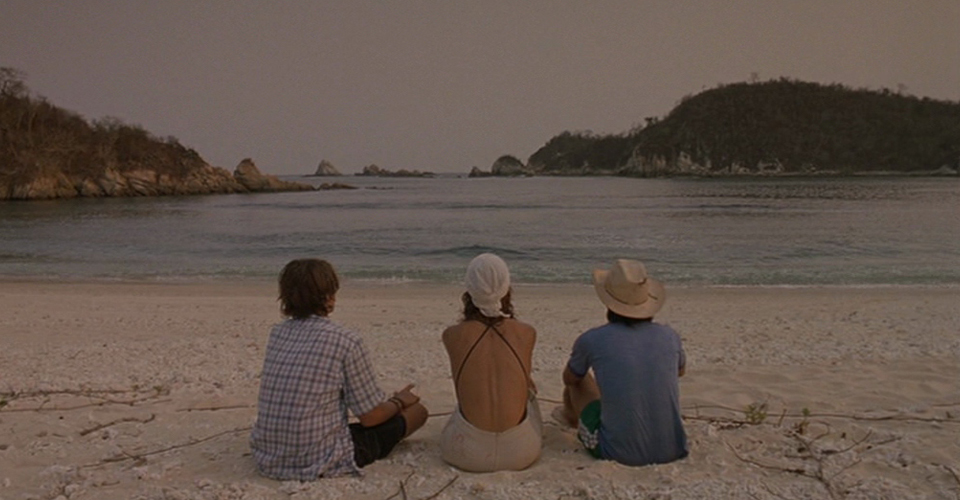 Synopsis: A coming of age story about two teenagers who take a road trip with an attractive older woman in her twenties.
This is the film that made me fall in love with Cuarón as a filmmaker. Y tu mamá también is erotic, funny, complex and has extreme emotional depth. The script is utterly magnificent. It tells the tale of three characters who are all dealing with their insecurities and shines a light on sexual openness, political agendas, and class conflict. I felt myself constantly questioning not only the characters' motivations regarding life but also my own. A film that was quite simply way ahead of its time.
Spain – REC (2007) – Directed by Jaume Balagueró and Paco Plaza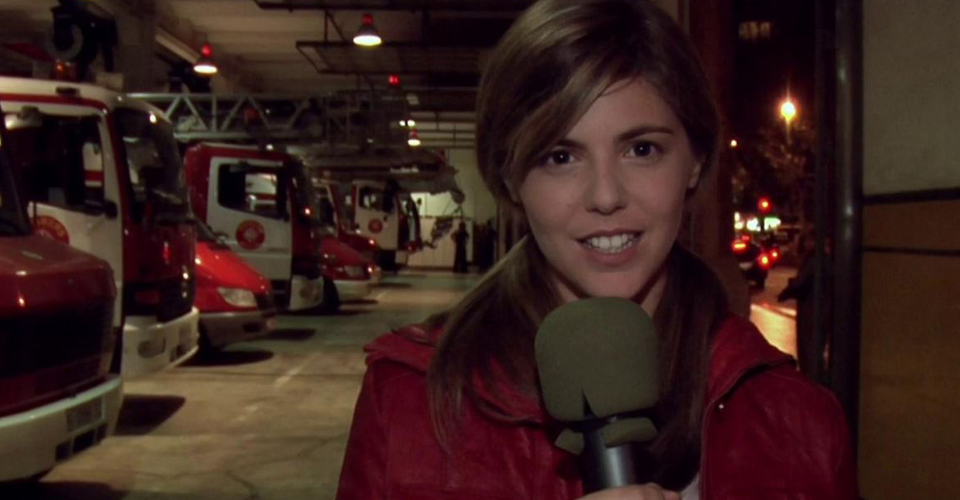 Synopsis: A reporter and camera crew get trapped in an apartment building with a group of firefighters who they were shadowing.
Found footage films are not normally my cup of tea. Most feel forced and they utilise a shaky camera to portray panic a little too often for my liking. With REC you have characters that are part of a camera crew which allows for much more effective use of the POV style which is needed as the movie is shot in a tight space. I genuinely jumped out of my skin multiple times whilst watching this and felt a constant fear for all characters involved. Once they enter the apartment building this one is just balls to the wall intensity, and I applaud the film for a non-expected ending.
Australia – Chopper (2000) – Directed by Andrew Dominik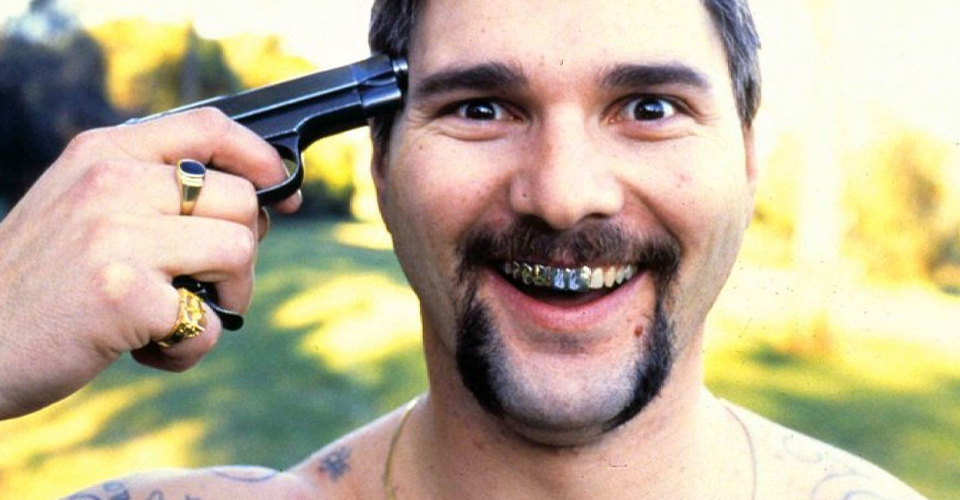 Synopsis: Based on the books of Mark Read AKA Chopper, a notorious Australian convict turned author. The film tells of Chopper's life in and out of prison.
Eric Bana is completely unrecognisable and puts on an extraordinary performance as Chopper, a man who just seems too outrageous to exist. A story of a charismatic lunatic who is 100% his own worst enemy. It is hilarious and has some of the most quotable one-liners you'll ever hear in a film. If you are a fan of Nicolas Winding-Refn's 'Bronson' then this film is going to be right up your street.
Ireland – My Left Foot (1989) – Directed by Jim Sheridan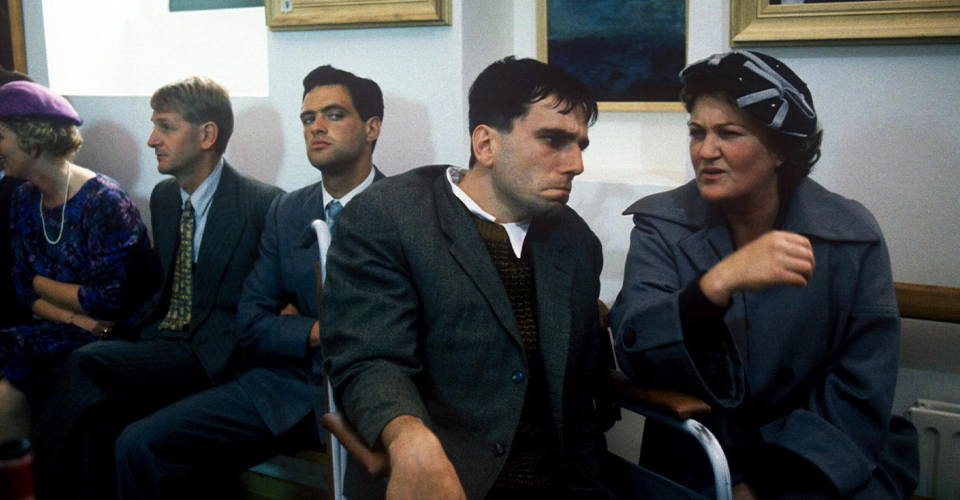 Synopsis: Based on the true story of Christy Brown, a man who suffered from cerebral palsy, who overcame illness and poverty to become an accomplished artist, poet, and writer.
Daniel Day-Lewis. The GOAT. Most people will go to There Will Be Blood as their pick for greatest Day-Lewis' performance but for me, his performance as Christy Brown is not only my favourite performance of his, but it is also my all-time favourite performance from any actor. This Irish gem is a must-watch for not only the leading man's performance but for the compelling and inspirational story which is told. What an unbelievable directorial debut from Jim Sheridan.
China – In The Mood For Love (2000) – Directed by Wong Kar-wai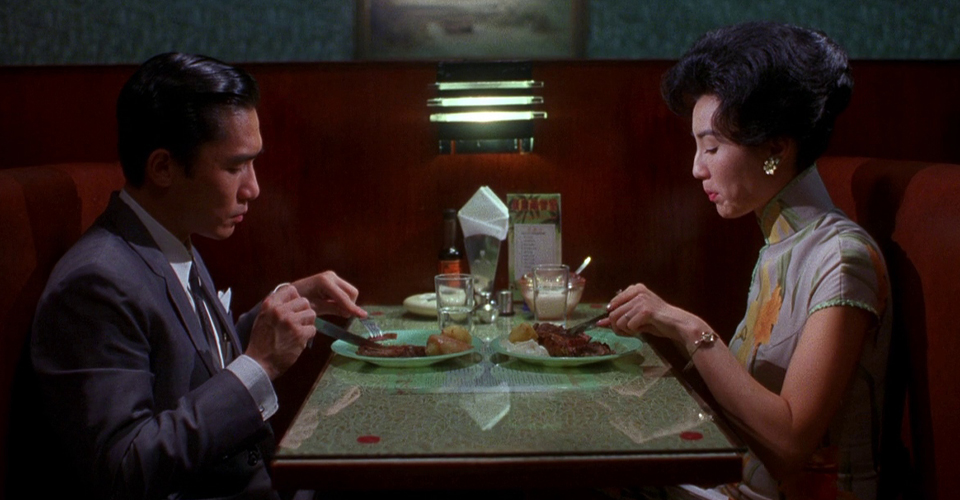 Synopsis: This tells the story of a man and woman who develop feelings for each other after finding out their spouses are having an affair.
Everything you could ever want from a film shows up during the 98-minute run time of Wong Kar-wai's masterpiece. Visually it is a complete feast for the eyes. Never has the colour red been used to better effect. Tony Leung and Maggie Cheung put on a complete acting clinic and have you swooning throughout the film. There are not many films that I would call perfect, but this is most certainly one of them. Everything about this film from the casting to the edit deserves serious acclaim. Wong Kar-Wai is a genius and is a master of the craft. Studying his work is an absolute must.
Iran – A Girl Walks Home Alone at Night (2014) – Directed by Ana Lily Amirpour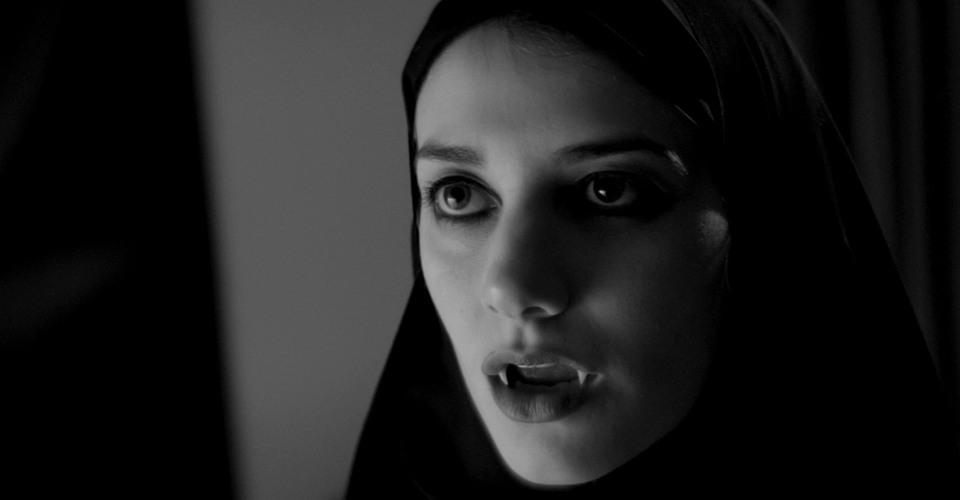 Synopsis: A lonely female vampire preys on men who disrespect women in an Iranian ghost town.
Sometimes you watch a film and slowly feel yourself falling deeper and deeper in love with it as every minute passes. That is an experience that I had watching this. It reminded me of Near Dark without the neon lighting with its western feel. The black and white cinematography and the backdrop of the fictional 'Bad City' were breathtaking. The soundtrack is superb and massively supports the minimal dialogue in creating an atmosphere. Ana Lily Amirpour shows that there is plenty of life left in a genre that I thought had been completely squeezed for every piece of blood it had left.