Triangle of Sadness stars Harris Dickinson, Carlbi Dean, Dolly de Leon, Zlatko Burić, Henrik Dorsin, Vicki Berlin and Woody Harrelson.
After hearing that Triangle of Sadness won the Palme d'Or at Cannes, it immediately went to the top of my most anticipated films of 2022 list. Not just because of how prestigious the award is but how much I have adored the previous winners of the last five years. To say my expectations going in were high would be an understatement. There is no greater feeling than going into a cinema with expectations and leaving feeling completely satisfied with what you have just witnessed. This film elicited those exact feelings.
Triangle of Sadness is a satirical black comedy written and directed by Ruben Östlund. It is his first feature film in the English language. The film focuses on a young model celebrity couple who gets invited on a luxury cruise with a bunch of mega-rich people. When things go wrong, and they end up stranded on a desert island, the couple and the mega-rich must join forces with the yacht staff to survive.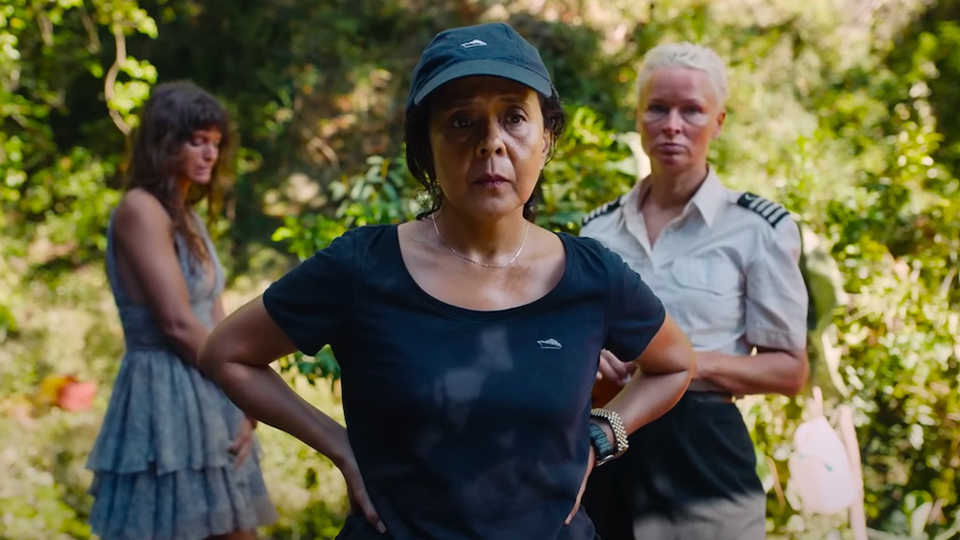 There is something about a comedy with a message that just hits different. Triangle of Sadness most certainly falls into this category. Not only did it have me crying with laughter, but it also made me look deep into society's structure and the way people look at class, wealth and hierarchy. People with wealth seem to be able to do whatever they want, and for the things that they don't want to do, they hire other people to do it for them. There is a sense of superiority among the higher classes because of money, and the idea that they are higher up the social pyramid is clear to them. This film highlights that we are all the same when you strip away all the superficial things in life. It also comedically showed me that I better learn how to fish, cook and build a fire.
It is extremely hard to stand out when you have such a stacked cast as this, with so many phenomenal actors putting on quality performances. For me, though, there was one actor stealing every scene she was in. Dolly De Leon, who played Abigail, was simply spellbinding. I very rarely want to suggest that people should be nominated for awards. Still, if she isn't up for best-supporting actress at all these major award ceremonies, something has seriously gone wrong.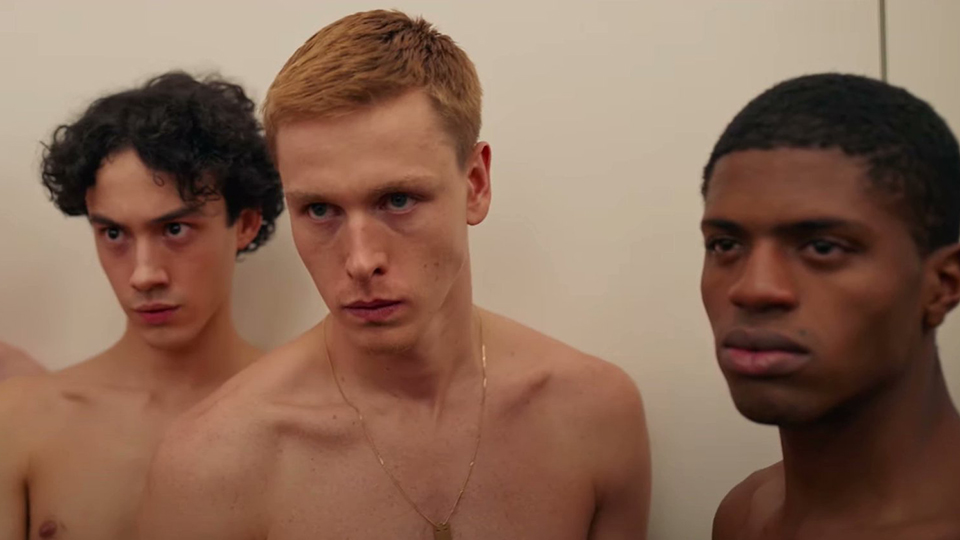 One of the best aspects of the film was the soundtrack. Not only for the choice of songs and how they sat underneath the film but the timing of the songs was pure perfection. The film had multiple moments where a song kicked in and completely changed the scene's tempo. The film's final scene, which features Marea (we've lost dancing) by Fred Again… and The Blessed Madonna, is a prime example of this. Just the song added to the scene made such a difference to the emotion of the ending.
Triangle of Sadness is both a winner of the Palme d'Or and a winner of my affection, and I expect it to win over a lot more people.
Triangle Of Sadness review – A satirical black comedy focusing on class, wealth and hierarchy