She Said is Directed by Maria Schrader and written by Rebecca Lenkiewicz. The film stars Zoe Kazan as Jodi Kantor and Carey Mulligan as Megan Twohey.
She Said is a film adaption of the 2019 book of the same name, written by Pulitzer Prize-winning journalists Jodi Kantor and Megan Twohey. The film focuses on their New York Times investigation into the history of abuse and sexual misconduct against women by Hollywood powerhouse producer Harvey Weinstein. An investigation which shocked the world brought sexual misconduct to the forefront of mainstream media and began the Me-Too movement. 
It is rare for a film to come along and shock me. For a film to do so where I know not just the story but the finer details and characters involved seemed impossible. However, She Said does just that with its no-bullshit approach. You get no flashy cinematography or editing. No over-the-top performances or any kind of fluff. A concise story is presented to the audience with a watertight script. Kazan and Mulligan are brilliant in their performances of Kantor and Twohey. Kazan, especially, was simply magnificent and brought a tear to my eye multiple times during the film's run time. Backing up these two powerhouse performances was a stacked supporting cast with many actors only having one or two scenes but leaving lasting impressions. Samantha Morton blew me away with her one-scene performance.
Beatrice Straight won an academy award for her performance in Network with just five minutes and forty seconds of screen time. This alone gives me more confidence that Samantha Morton should not only be nominated but win for her performance. Her one scene is filled with so much emotion, it is truly gut-wrenching, and you completely feel for the character with every part of your soul. The scene is so pivotal in pushing the narrative and investigation forward. Morton came in for one scene and completely stole the show.
Some may say that She Said has been released too close to the real-life events that it covers, but for me, it is the perfect timing. We need to shine even more light on these travesties and push for a brighter, kinder, and safer future for all.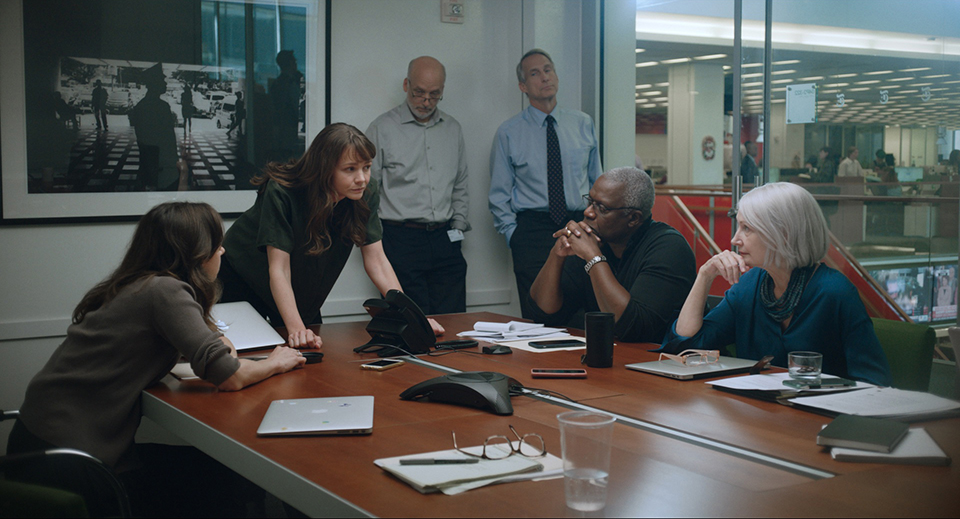 She Said review – The investigation that shocked the world