Going into any film cold should be easy. Your expectations are set to zero. Going in cold to a film that won the Silver Lion Jury Prize at the Venice Film Festival, those expectations are raised. Going in cold to a film that many of your respected colleagues have proclaimed as powerful cinema, those expectations continue to increase. And yet Saint Omer did very little for me, even to the point where I would count down the minutes until it finally rolled credits.
Intended as a realistic courtroom drama, we follow two threads. Firstly, we have Rama (Kayije Kagame), a university professor and author with plans to write a new book about the trial. Secondly, we have Laurence Coly (Guslagie Malanga), the defendant of the trial, who is accused of murdering her fifteen-month-old daughter – a crime she does not deny. Throughout the film, Saint Omer deals with themes of neglect, motherhood and race, all of which it tackles with an undeniable intelligence, but it never feels quite right.
If you've read that brief plot summary, you've noticed a quite fundamental flaw with Saint Omer from the get-go. The two main characters, the protagonists, if you will, aren't sympathetic. One is profiting from heartbreak by writing an academic text likening the murder to the Greek tragedy Medea, while the other, despite saying she isn't solely responsible, has openly admitted to murdering her infant daughter. Asking audiences to invest themselves in their stories for two hours is challenging, and something Saint Omer nor director Alice Diop ever accomplish. Particularly regarding the character of Laurence, this is made all the more perplexing by her numerous admissions of culpability and frustrating ambiguity. The script pigeonholes both the characters and the audience into an uncomfortable position, but not one that makes you question anything – just one that leaves you feeling unfulfilled.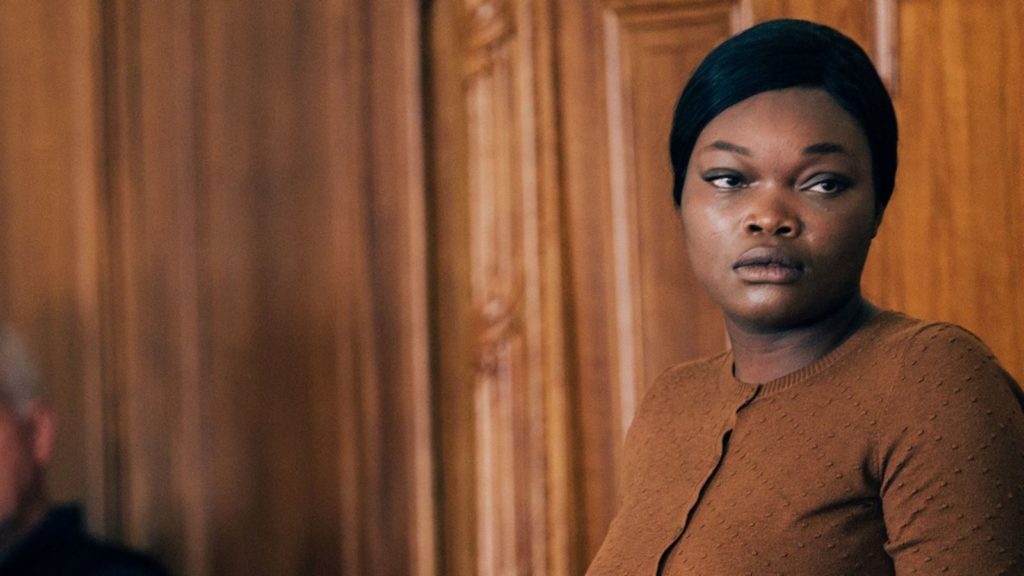 But even if we disregard the inherent flaws of the characters at play, their motivations and their actions, Saint Omer suffers from a second fatal flaw. Structurally, it doesn't work. Anyone who has ever served jury service, done court reporting, or witnessed a trial in any way will tell you – it's a dull affair. Courtroom dramas work because they are so heavily dramatised. Saint Omer takes the drama from the courtroom, focusing instead on the story at play with an almost real-time depiction of the trial. It's an admirable decision, one that paints a far more realistic picture of a court of law than any other film you can think of. None of that means it works, sadly. It only adds pacing problems and tedium to an already dour film.
Saint Omer isn't without its triumphs. While the characters themselves left me feeling cold, the acting of both Kagame and Malanga is truly special; they convey everything the script desires and then some. Kagame brings the doubts about Rama to life as she toys with her own pregnancy and her own impending motherhood while investing herself in this tragic tale. While Malanga portrays Laurence with a graceful dignity that cracks as the film progresses, slowly becoming a more emotionally demanding performance the more she faces the racism and biases of the prosecutors and their character witnesses. In a film where very little worked for me, their performances were the saving grace.
Few films have left me feeling as perplexed as Saint Omer, grappling with that feeling that I must have missed something. Universally acclaimed, the darling of the Venice Film Festival, the French entry for Best International Feature Film at the 95th Academy Awards – it screams masterpiece. And yet all I heard and felt was a frosty disappointment.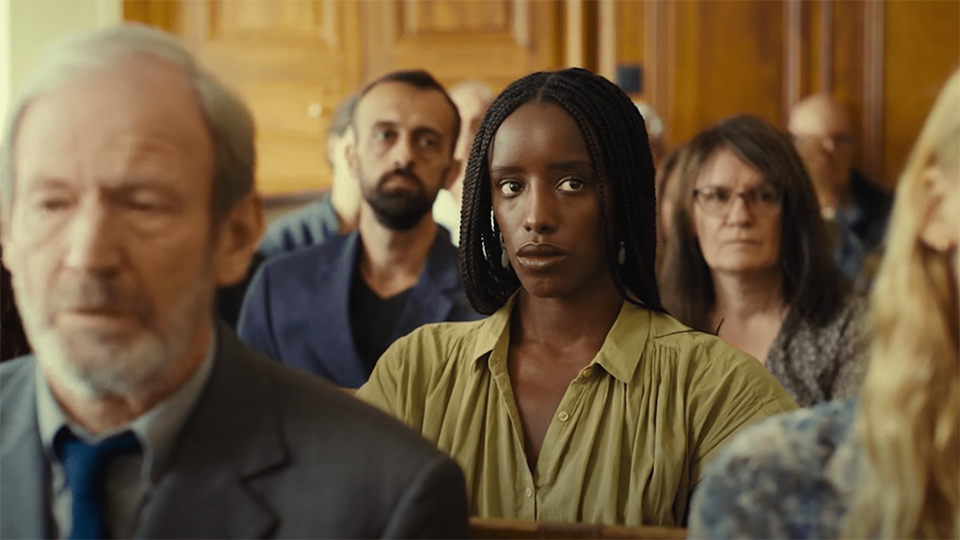 Saint Omer review – Critically acclaimed at Venice Film Festival, Saint Omer didn't have the nuance or the depth that was expected.