Contextualising my relationship to Living is quite challenging, as is any adaptation where you haven't seen the original. Kurosawa's work has always been something that I've appreciated from afar – Seven Samurai is one of the great epic stories of the 20th century, The Hidden Fortress has been hugely influential in contemporary western cinema, but Ikiru completely passed me by.
Moving from the industrial Japan of Ikiru to post-WW2 Britain, Living tells the story of Mr Williams (Bill Nighy), a public works official in London with a reputation for his grim demeanour, who has been ground down over time by the bureaucracy of his job. Earning the nickname Mr Zombie from his subordinate, Margaret, delightfully played by Aimee Lou Wood, our Mr Williams starts to undergo a change in persona following his terminal cancer diagnosis, a diagnosis he keeps hidden from those around him until his passing.
If the plot of the film sounds somewhat familiar and twee, that's because it is. Ikiru works as a cinematic takedown of the Japanese labour system and the inefficiency of bureaucracy, and while Living very loosely tackles these themes, it leans far more into being a sentimental story than a scathing political critique. Frankly, that decision is a shame. Living is fine, but 'curmudgeonly old man finds the meaning of happiness before he dies' stories are lacking in a certain originality – and it just leaves the film feeling flat. The brief moments where Living does seek to tackle a grander theme than its own base sentimentality work well, but they are few and far between.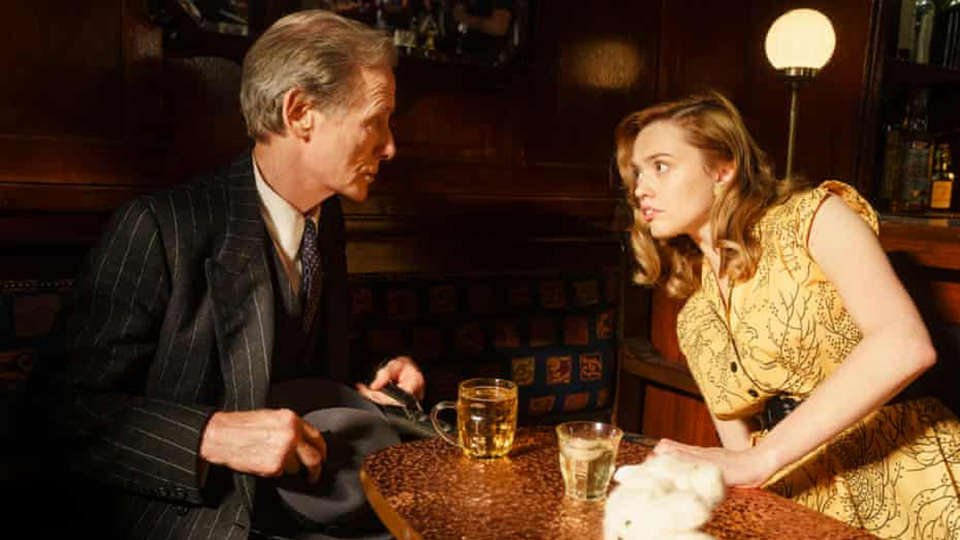 None of this is to say Living has nothing in its favour, far from it. At 72 years of age, Bill Nighy delivers a career-best performance. While the narrative choices frustrated me, it was impossible to not get wrapped up in his character. The stoic dignity of a classic British gentleman effused from every pore of Nighy's being throughout, to be joined ever so slowly by a gentle warmth that practically reaches out from the screen and envelops you in your seat. It's a masterful performance from a giant of British cinema, and the plaudits flowing his way are richly deserved.
Nighy isn't the only cast member to shine, however. Aimee Lou Wood builds on her budding career with a performance full of charm that we have come to expect from her, delightfully playing off Nighy and helping to bring his newfound feelings to the surface. Living also boasts yet another Tom Burke performance to just sit and smile at. Uncredited at the film's opening, Burke's 15 minutes on screen act as the awakening to Mr Williams – showing him all that life has to offer, from penny arcades to burlesque shows, along with copious amounts of alcohol. It's in warmth and love that Mr Williams finds his true purpose, using his position to help the people he can – but none of that journey begins without Tom Burke's Sutherland.
The film is undeniably pretty throughout, showing a level of craft and technical proficiency. The opening acts an almost love letter to 1950s London through a sepia lens, dragging you back in time. Transitions from scene to scene always feel effortless, seamlessly moving you from country landscape to the cobbled streets of London, along with one screen wipe in classic Kurosawa fashion.
Living is not the triumph I hoped it would be. A 'prestige' drama just played out as your run-of-the-mill British film – BAFTA fodder. None of that is meant as overly critical, but the film could have been so much greater than what it ended up being.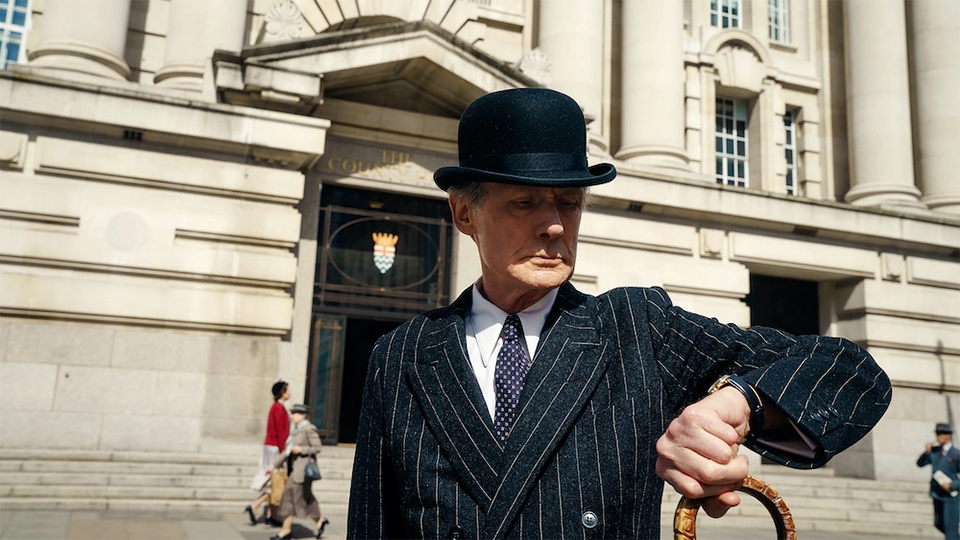 Living review – Bill Nighy delivers a career-best performance in this British adaptation of Akira Kurosawa's Ikiru.