Since playing at Sundance in January and premiering in the US in June Celine Song's debut feature Past Lives has earned some of the strongest reviews of the year. It is a remarkable debut and a staggering feat of Cinema early in Song's career.
Past Lives tells the story of childhood friends Nora Moon and Hae Sung, initially as 12-year-olds in Seoul. Nora's family suddenly emigrate to Canada, with the pair not speaking for over a decade. It is split into three timeframes, making it almost like a collection of short films with the two leads our link throughout, and it is almost entirely focused on the pair with little in the way of outside cast members, safe John Magaro's Arthur, who comes into play in the final act as Nora's husband.
Song plays on missed opportunities; what if Nora hadn't left Seoul? Would she and Hae Sung have had a family, and their lives played out differently? It feels like a slice-of-life style film in a similar vein to Richard Linklater's Before Trilogy and Sofia Coppola's Lost in Translation, with a couple of characters and a city as our primary focus, in this case, New York and Seoul. The split between the pair's lives is remarkably handled as we catch up over the course of decades in just 106 minutes. We instantly get a feel for where they are in their lives. It is deeply intimate yet tells an international story.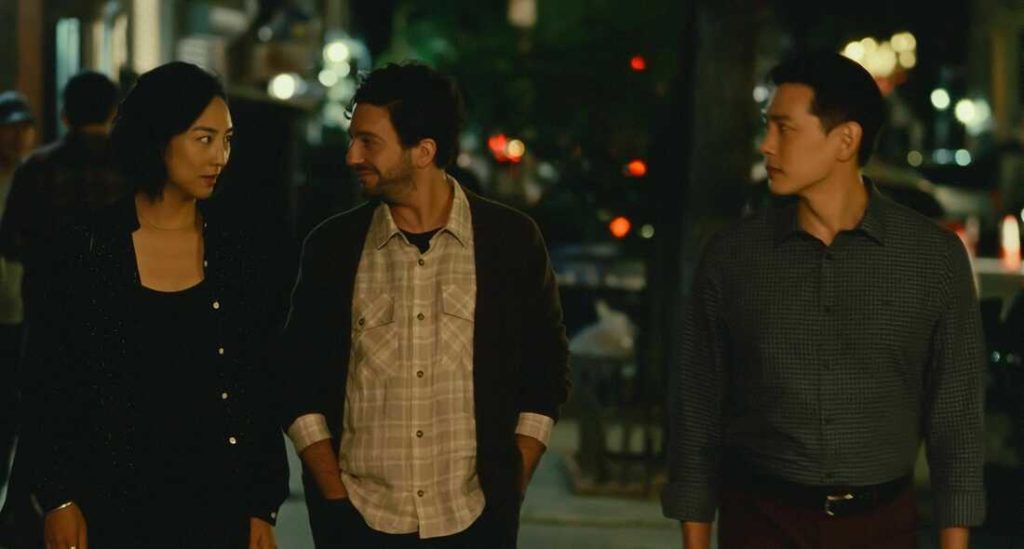 Shabier Kirchner's Cinematography excels at capturing the mood of the city and our protagonists, visually resplendent with lingering closeups and drawn-out shots that complement the melancholic tone. This is aided by the luscious score composed by Christopher Bear and Daniel Rossen of the band Grizzly Bear.
With so much focus simply on the two main characters, Greta Lee and Teo Yoo produce some remarkable work, capturing the complicated nature of their relationship and charting their evolution from adolescence into adults, subtle shifts in appearance and performance showing the passing of time. They share sublime chemistry, especially as many scenes are performed over video calls. Magaro is reserved as Arthur but continues to carve out a successful arthouse career and brings more pathos and humour to the film at points when it is needed. 
With a narrow focus, the film could veer, of course, but the writing of the leads is so well done and believable that there is never a moment for the audience to lose interest, keeping us constantly invested in their journey and how their lives have mapped out at the various stages. For such an impressive starting point, it will be fascinating to see what direction Celine Song's career goes in after this, whether she sticks to something grounded or something more elaborate. 
For all the hype surrounding it for the past few months, Past Lives matches it, delivering one of the strongest debut feature films in recent memory, a personal journey of the immigrant experience in America that feels universal. It instantly feels like a modern classic and will surely be dissected for years to come. All the elements from performances, score, cinematography and writing are top notch, making the result a stunning triumph.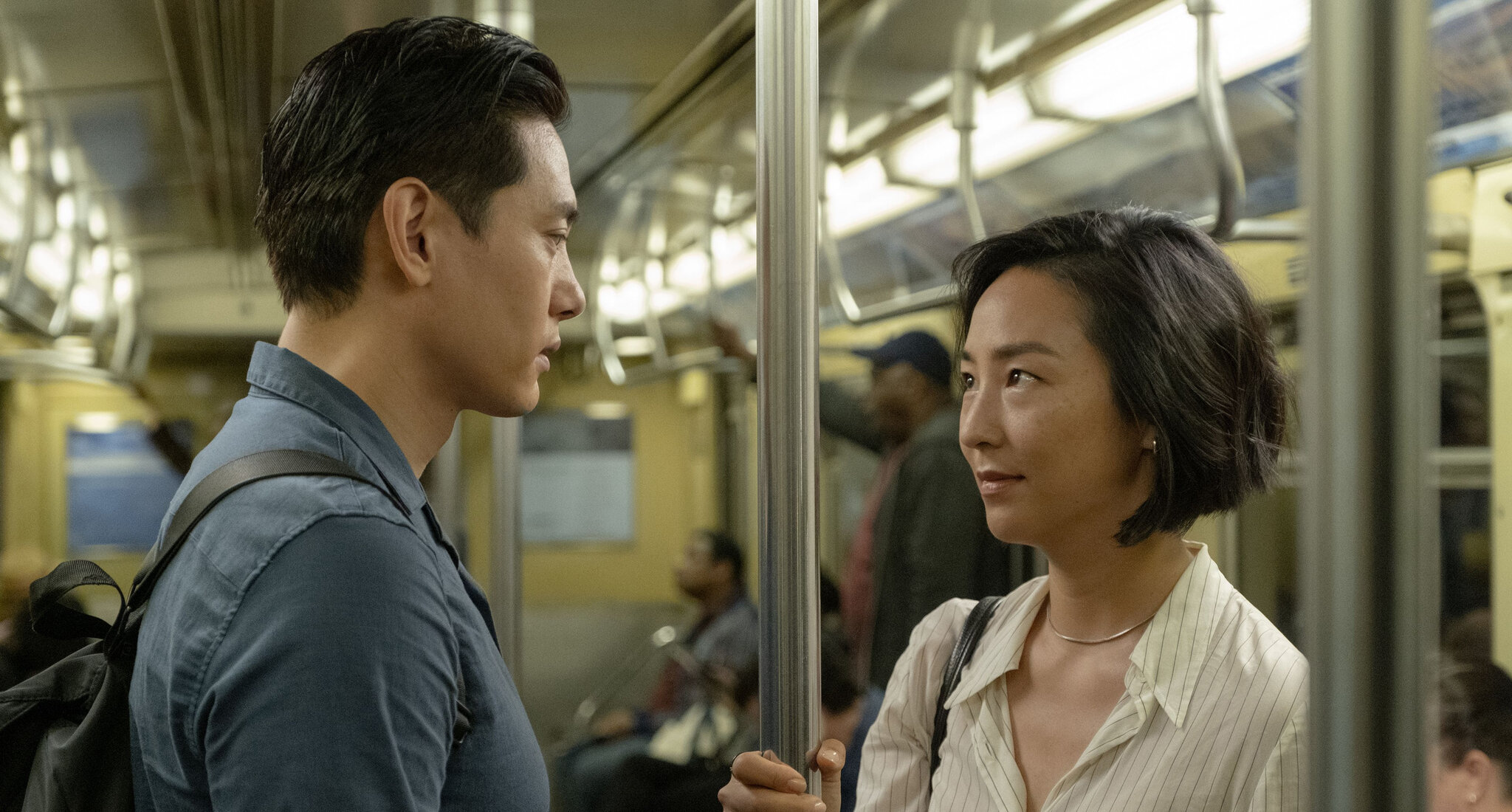 Past Lives review – an astonishing debut for Celine Song