Richard Linklater's career is as eclectic as they come, having directed the acclaimed Before trilogy and awards favourite Boyhood amongst comedy classics like Dazed & Confused and School of Rock. His latest Hit Man, which earned a rapturous reception at the Venice film festival, sees him reunited with Everybody Wants Some and Apollo 10 ½ star Glen Powell, who also co-wrote the script. Hit Man is a comedic take on the life of Gary Johnson, a Vietnam war veteran and teacher who worked as an undercover operative for the Houston police, eventually as a hitman, resulting in numerous arrests.
While on the surface, this might not work as the subject for a comedy film, the absurd idea of a college lecturer moonlighting as a fake hitman is such an out-there concept it works perfectly. The first half leans into this by showing how Gary can shift his mundane personality and appearance depending on who his contract is, resulting in some hilarious disguises that will have audiences howling. Powell, who, of course, leapt into the stratosphere with Top Gun Maverick, has irrepressible charm and is clearly revelling in the number of ridiculous disguises and subtle performance shifts he has to go through.
While there is never a dull moment, the film really starts to come together when Adria Arjona's Maddy enters the equation. Arjona was a standout in Andor, and seeing her given a prominent role here is refreshing. The pair share exceptional chemistry, and so many scenes between the pair have incredible zip with the dialogue pitch-perfect. The result is one of the steamiest films this side of Soderbergh's Out of Sight.
This is one of the funniest comedies of the year, but beyond simply being a laugh fest, you do get a sense of the danger of Gary's activities, leading to an undercurrent of tension. While Linklater's most recent efforts, haven't perhaps landed with the acclaim of his very best work, Hit Man more than proves he has plenty left to offer as a Director and in Glen Powell has found an actor who can perfectly operate on his level. Powell also shows a clearly aptitude for comedy and drama, making him rightly one of Hollywood's most sought after leading men.
Hit Man lives up to its festival reception with one of Richard Linklater's strongest films in some time anchored by two immaculate lead performances from Glen Powell and Adria Arjona who sparkle in their scenes together. Even away from the lead pair there are laughs aplenty to be found at the bizarre nature of the story. We can only hope Glen Powell gets the opportunity to co-write more films and work with Linklater again.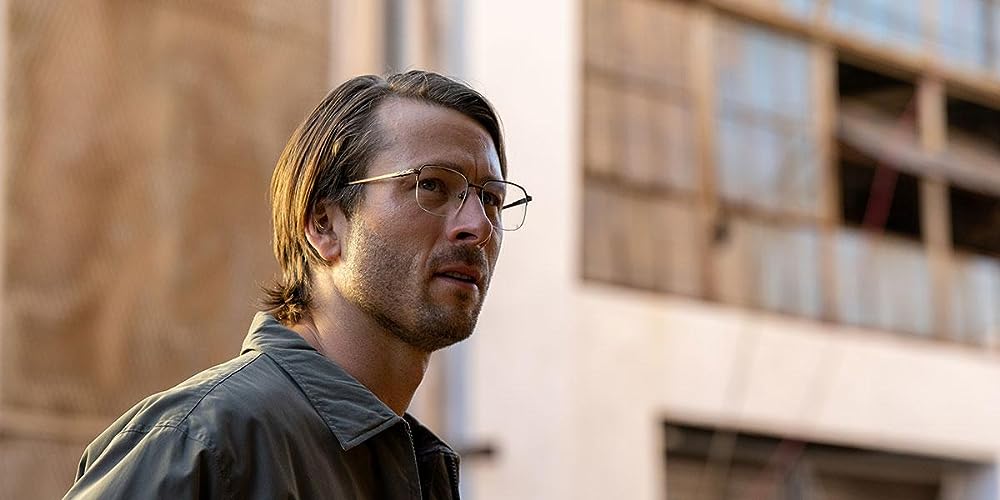 London Film Festival 2023: Hit Man review – A rip-roaring triumph for Richard Linklater