Award-winning feature documentary follows young Scottish surfer Ben Larg as he leaves the Island of Tiree to tackle the world's most notorious big waves.
Ride the Wave – the new debut feature documentary from BAFTA-winning director and producer Martyn Robertson – will be released in UK cinemas from 9 September. 
Filmed across three years, the film follows young big wave surfing prodigy Ben Larg and his family as they travel from their home on the Island of Tiree to pursue his dreams of making it as a big wave surfer.
Having participated in competition surfing worldwide, 14-year-old, under-18 champion Ben is prepared to put his life on the line to ride one of the biggest and most dangerous cold water waves in the world at Mullaghmore, Ireland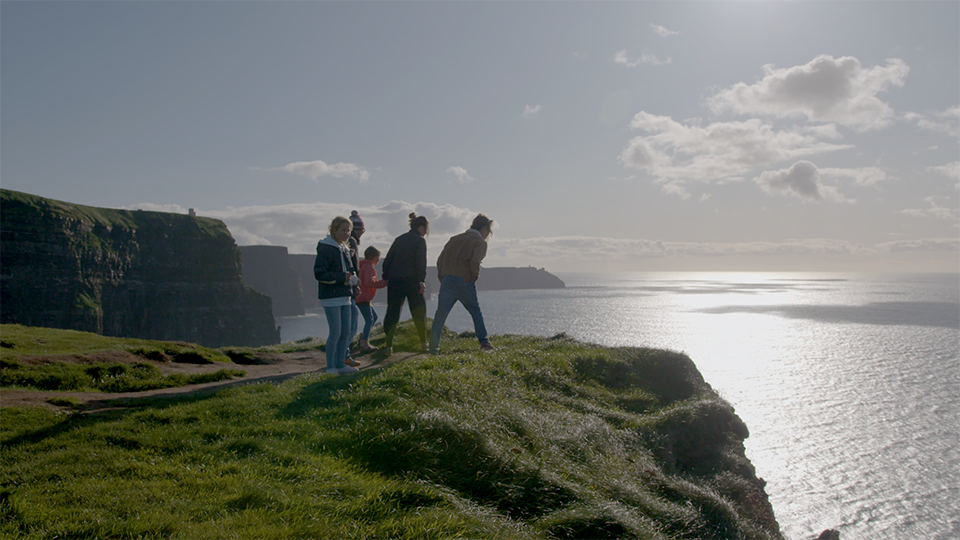 If he gets it right, he joins an elite group. If he gets it wrong, the consequences are terrifying. Danger, opportunity, and dilemma collide, propelling Ben and his family towards an unknown destiny.
Premiering at BFI London Film Festival in 2021 and screening at the Great8 at Cannes, Ride the Wave has enjoyed an award winning International run at over 25 film festivals worldwide. It is released in UK cinemas from 9th September 2022 by Cosmic Cat Films and Verve Pictures. Ride the Wave is produced by Blackhouse Films & Urbancroft Films and the film is supported by Screen Scotland.
On 9 September, the original soundtrack to the film by Glasgow-based composer Scott Twynholm will be released on Vinyl LP and Digital Download by De-Fence Records.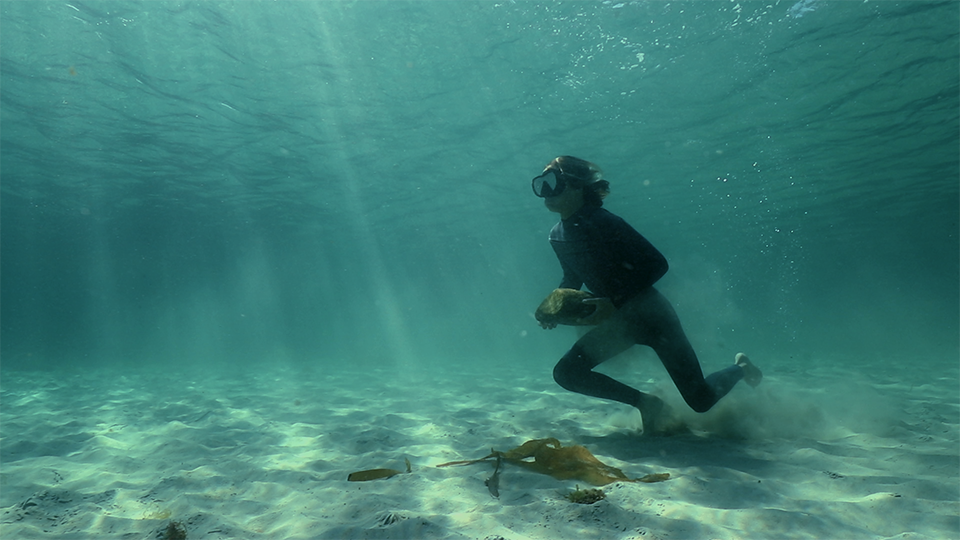 What The Press Say
"Ride the Wave is a breath of fresh air. Tense, moving, and raw, it is a celebration of talent, resilience, and some top-class parenting."
— Loud & Clear Magazine
"This is a film that sensitively eavesdrops on family life, as soaring drone shots provide the visual attractions of dramatic coastlines, blinding white beaches kissed by blood orange sunsets and mountainous waves crashing to shore. However Robertson's skill lies in maintaining a warm human touch throughout. "
— Screen Daily
"Robertson's film is excellent at teasing out all the different things driving Ben towards his date with destiny – the desire to prove himself, the need to evolve as a surfer, his deep-seated fascination with giant waves. Its greatest achievement, though, is the way it also manages to be a film about parenthood."
— The Scotsman
"Beautifully shot, Ride the Wave is not just a documentary about surfing. It's also a coming-of-age story, set at the very edges of the world where waves are for the taking."
— The Reviews Hub
"A heartwarming and endearing tale of young ambition. Family and individuality, Robertson's documentary is one all about overcoming obstacles and finding your own way in the world."
— View of the Arts
"It is enough to chill the heart of any parent."
— Screen International
Screening Dates
9 Sep DCA, Dundee Live Q&A w/ Martyn and the Larg family
9 Sep QFT, Belfast
9 Sep ICA, London
10 Sep GFT, Glasgow Live Q&A w/ Martyn
10 Sep Lighthouse Cinema, Newquay
16 Sep Montrose Playhouse Live Q&A w/ Martyn
17 Sep South West Media Factory, Dumfries Live Q&A w/ Martyn
20 Sep Doc House, London Live Q&A w/ Martyn
22 Sep, Byre Theatre St Andrews Live Q&A w/ Martyn
23 Sep Summerhall, Edinburgh
26 Sep MacRobert, Stirling
29 Sep Skye Films, Skye
30 Sep Fort William Cinema, Fort William
2 Oct Alhambra, Penrith
Plus more to be announced. See www.ridethewavedocumentary.com for latest full schedule.
Awards To Date
Selected as one of the Great8 British Films at Cannes
Audience Award at Galway Film Fleadh
Best Feature – Cold Hawaii Film Festival
Best Feature – Riviera International Film Festival
Best Feature – Jeju International Childrens Film Festival