The Bikeriders is written and directed by Jeff Nichols. The film features an ensemble cast that includes Jodie Comer, Austin Butler, Tom Hardy, Michael Shannon, Mike Faist, and Norman Reedus.
Influence is such a powerful tool that can work in so many ways. The Bikeriders highlights many different types of influence, both good and bad. We witness how people can want to adopt an idea but simultaneously kill the idea maker. We see how behaviour and mannerisms are affected by those we spend most of our time.
The Bikeriders tells the story of a Chicago based motorcycle club, through the eyes of club member Benny's (Austin Butler) wife Kathy (Jodie Comer). Inspired by the 1967 photo-book of the same name by Danny Lyon. Danny followed the Chicago chapter of the Outlaws Motorcycle Club around for multiple years during the 60's.
Danny is played in the film by Mike Faist, who's conversations with Kathy spearhead the films narrative and give not just an insight into the inner workings of the motorcycle club but also the members that made up said club. His performance is more reserved than the rest of the cast and often time, he would just melt into the background during scenes. I believe this is done by design and would represent how things were during Danny's time following the club.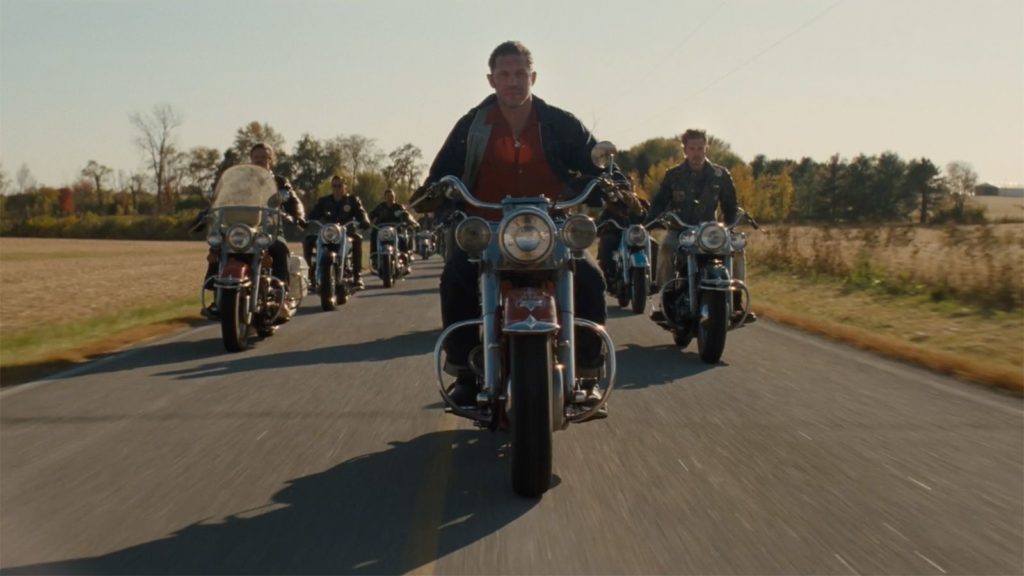 With an ensemble cast, we are treated to a plethora of interesting performances which are made possible by the eccentric group that they were portraying. Tom Hardy and Austin Butler headline the cast alongside Jodie Comer. Whilst Comer and Hardy put forward fine performances, it is Butler who shines the brightest. Looking like he was ripped straight from a Levi Jeans advert; Butler's Benny is the lone man out in the group and is seen as the future leader of the group by everyone but himself. A performance where more is said through facial expressions and body movements then words. Butler has an energy about him that glows through the screen and The Bikeriders continues to show his superstar potential.
The Bikeriders effectively shows the vibes of a motorcycle club in the 60's, before crime and drugs seeped their way into the deeper fabrics of these institutions. We see why members would join these groups after being shown their way of life. Many joined for the love of riding and motorcycles, others enjoyed the camaraderie that it would bring, and some seen the group as a manner of protection. Nichols manages to show how these groups can evolve and that it is entirely possible for them to rot from the inside out.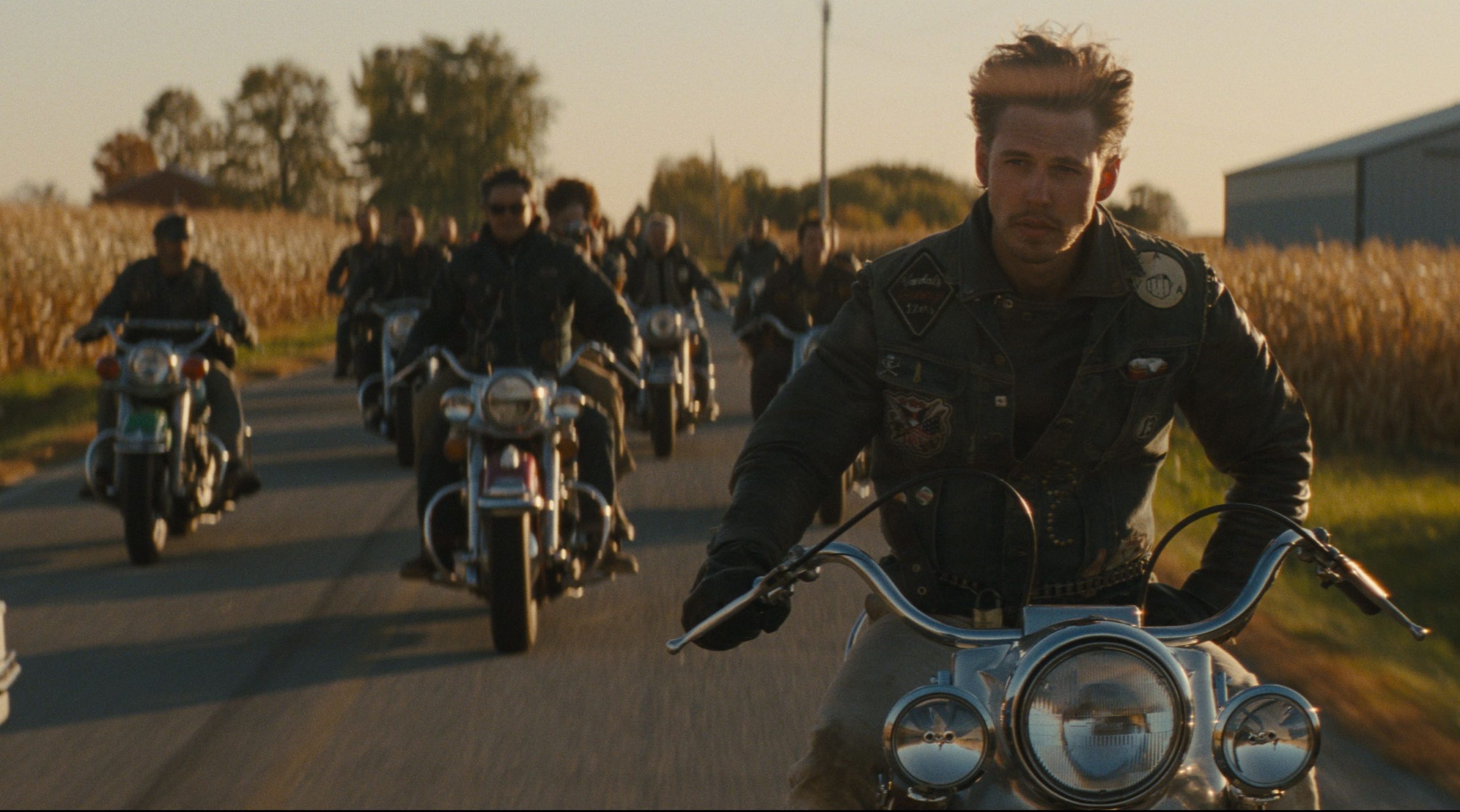 London Film Festival 2023: The Bikeriders review – An insight into 60's biker gangs