Saltburn is written and directed by Emerald Fennell. The film stars Barry Keoghan, Jacob Elordi, Rosamund Pike, Richard E. Grant, Alison Oliver, and Archie Madekwe.
Only a few filmmakers in recent years have come in as hot as Emerald Fennell did with her debut, 'Promising Young Woman'. Therefore, her sophomore release became one of my most anticipated watches of the London Film Festival.
Saltburn introduces us to Oliver Quick (Barry Keoghan), a student at Oxford University who struggles to find his feet when a chance meeting with aristocratic Felix Catton leads to an unlikely friendship and the summer of his life at Felix's family estate (Saltburn).
Jacob Elordi is the star of the show. Jacob Elordi is also Australian. Someone informed me of this just five minutes before the film started. I had only previously seen Jacob in Euphoria, I believed he was American because of his fantastic accent, but his flawless posh British accent in Saltburn made me question everything. It is not just the accent which Jacob gets spot on. His mannerisms and overall gravitas lead you to fully believe that he is, in fact, this aristocrat.
Barry Keoghan also had a new scouse accent, which seemed to come and go throughout the film. The accent is the only thing holding Barry back from some severe consideration come award season with a layered, calculated and, at times, disturbing performance. He keeps you guessing about his intentions throughout and never lets you pinpoint where his character will go.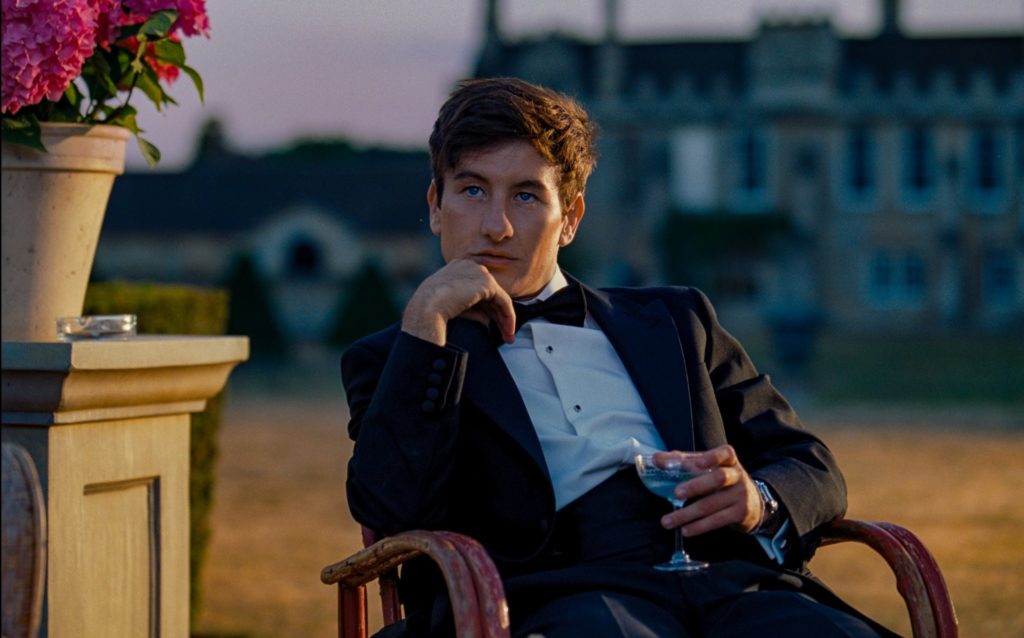 Sublime performances from all involved support the two leads. Pike, Grant, and Mulligan are comedic gold. Their introductory scene is my favourite of the film. It immediately showed the starkly different world that Oliver had just entered. It set us up for everything to follow—as with Elordi, those three, plus Oliver and Madekwe, had impeccable posh British accents.
There are some very visual scenes in the film. Some make you use your imagination, and others, to put it in the nicest way possible, do not. There were multiple audience audibles during my screening; I anticipate every screening will have these moments.  
It is a cheat code to fill a film with such gorgeous architecture. Between the Saltburn estate and Oxford University, I was salivating at the sight of such beautiful buildings. These types of properties allow for easy, eye-popping cinematography. The wide-angled shots throughout the film, highlighting the architecture and surrounding landscapes, are breathtaking.  
Emerald came up with the concept of the ending and then built her way back to make everything fit in. That is my only negative feeling towards the film. Even for the brightest mind, these story elements would have felt forced and too calculated. This can't stop Saltburn from excelling in every other aspect. Emerald Fennell shows that big things will come with the progression from Promising Young Woman.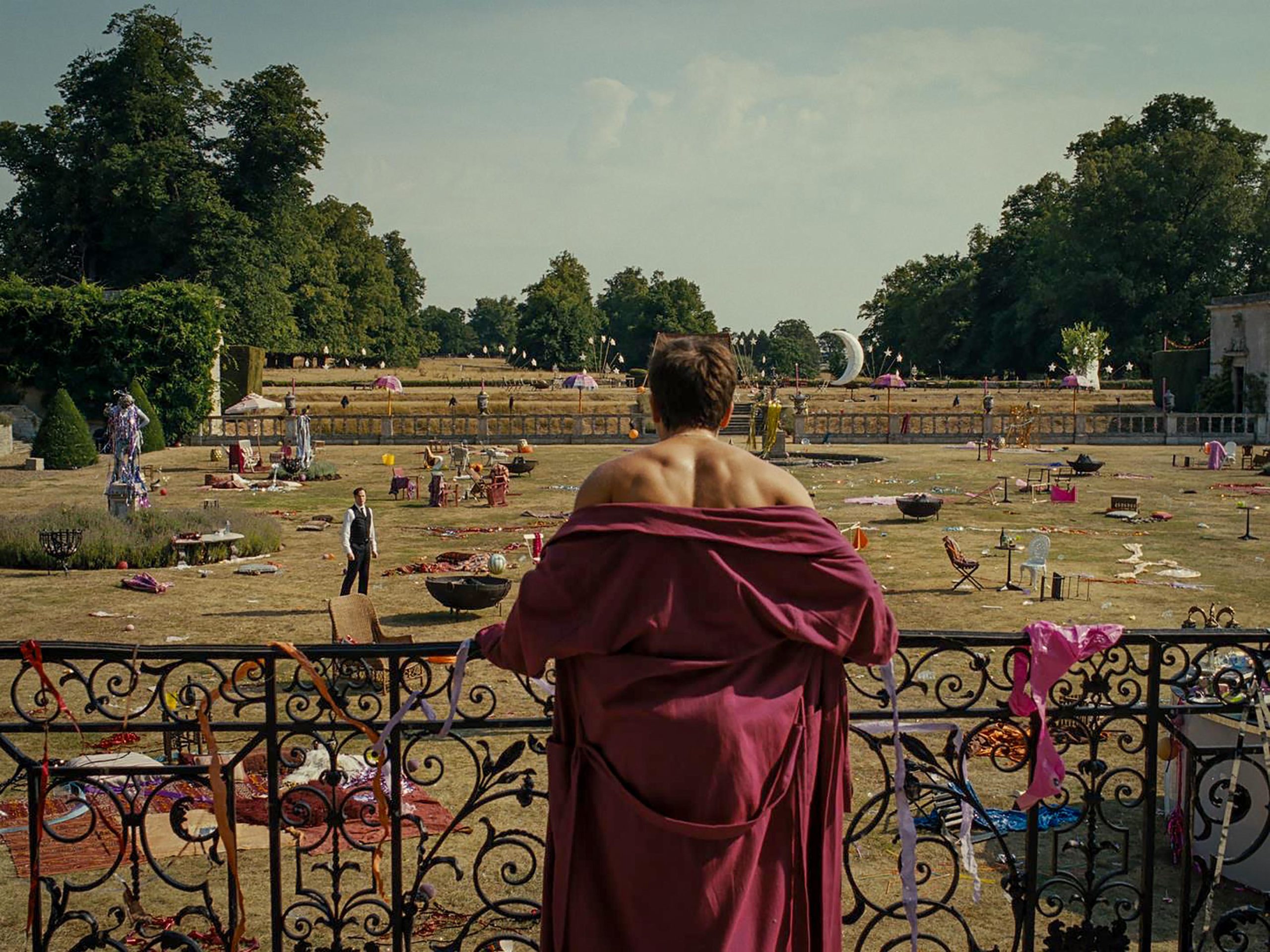 London Film Festival 2023: Saltburn review – Emerald Fennell's sophomore firecracker