Chris Pine directs and stars in Poolman.
Forget it Chris, it's Chinatown.
Chris Pine seems to be an unlucky man. Aside from a throwaway use of tarot cards in his directorial debut, Poolman, he seems to be doing little to alleviate this. His biggest films of recent years have struggled – Wonder Woman 1984 had its controversies, and Dungeons and Dragons: Honor Among Thieves failed to break even despite its merits. Last year, of course, there was Don't Worry Darling, which had a disaster of a press tour, culminating in Pine having to publicly deny that he had been spat on by Harry Styles. Poolman seemed like it could have been his chance to bring himself back to the realm of acclaim. Unfortunately, it is not.
Poolman is a comedy-mystery somewhat in the vein of The Big Lebowski and Inherent Vice, set, just like those films, in Los Angeles. Pine's bizarrely named character Darren Barrenman is, as the title suggests, a pool cleaner, living and working at an apartment complex owned by his best friends Diane (Annette Bening) and Jack (Danny DeVito). He writes daily letters to Erin Brockovich, and is making a documentary about his attempts to take action against a city council which he believes to be inept. And then Chinatown happens. It's perhaps unfair to say that Poolman's plot is entirely lifted from Chinatown, but its LA water-based mystery is very clearly inspired by Polanski's masterpiece. To Pine's credit, he seems to be proud of this influence, never concealing it – to the extent that the characters watch a VHS copy and quote directly from it.
Chinatown is not the only inspiration that Poolman wears on its sleeve. It is indebted to LA-set noir as a whole, and composer Andrew Bird's score evokes classic film noir music. He draws upon his experience fronting swing ensemble Andrew Bird's Bowl of Fire to create an effectively jazzy backing for Pine's direction. This is, though, where the noir resemblance essentially stops. Pine's direction feels uninspired, the ugly brightness of much of his lighting doing little to create the atmosphere required for the mystery to work. Pine appears far more concerned with the comedy than the mystery.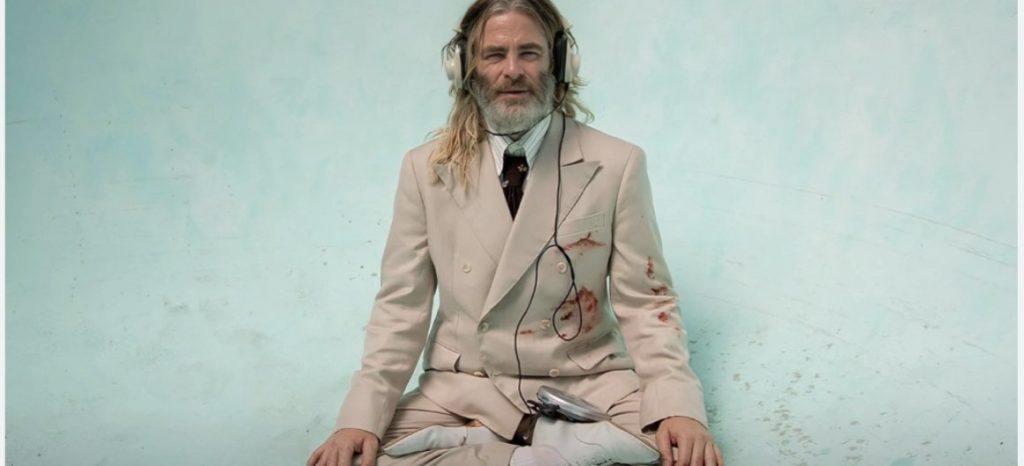 It is undeniable that the film is actually very funny – for that aspect, it remains worth watching with an audience – but it is often in the wrong places. Some of the more self-serious lines are delivered without irony – DeWanda Wise, whose character is almost entirely without (intentional) humour, suffers most from the script, appearing stiff and wooden against Pine's overly exuberant performance. The talent of Jennifer Jason Leigh appears wasted in a one-note character. Other than Pine, it is the duo of Danny DeVito and Annette Bening who have the most fun with their characters, and the joy that they appear to derive from their roles does produce some genuine moments of humour and warmth.
Pine does indeed have fun with his character, but, as the overtly infantile Darren stumbles into his role as a 'detective', it is hard to not begin to find him annoying. His character does not work at the centre of a mystery that is not particularly mysterious. Its big plot reveals are unearned, by the film at large and the lead character himself, who never actually does any real detecting, despite Pine's best attempts to convince you otherwise.
Poolman is not completely devoid of merit – Chris Pine certainly seems to have had fun with it, and it is when he is his most self-aware that the film works best. When he completes his apparent Jeff Lebowski cosplay with a robe, it becomes fully clear that this was an opportunity for Pine to have fun making a film over which he had creative control. It is not, as I had previously suspected, merely an attempt to revive his career. Some have levelled criticisms that Poolman is merely boring, but that is not where it goes wrong. It, as the best bad films are, is hilarious and entertaining enough that it will surely develop a cult following in the years to come. The mixture of humour both intentional and unintentional makes it a film that is worth watching even in its apparent failures.
Yes, it's bad. But it's absolutely worth watching with an audience, and we can hope that Chris Pine continues to do what he loves.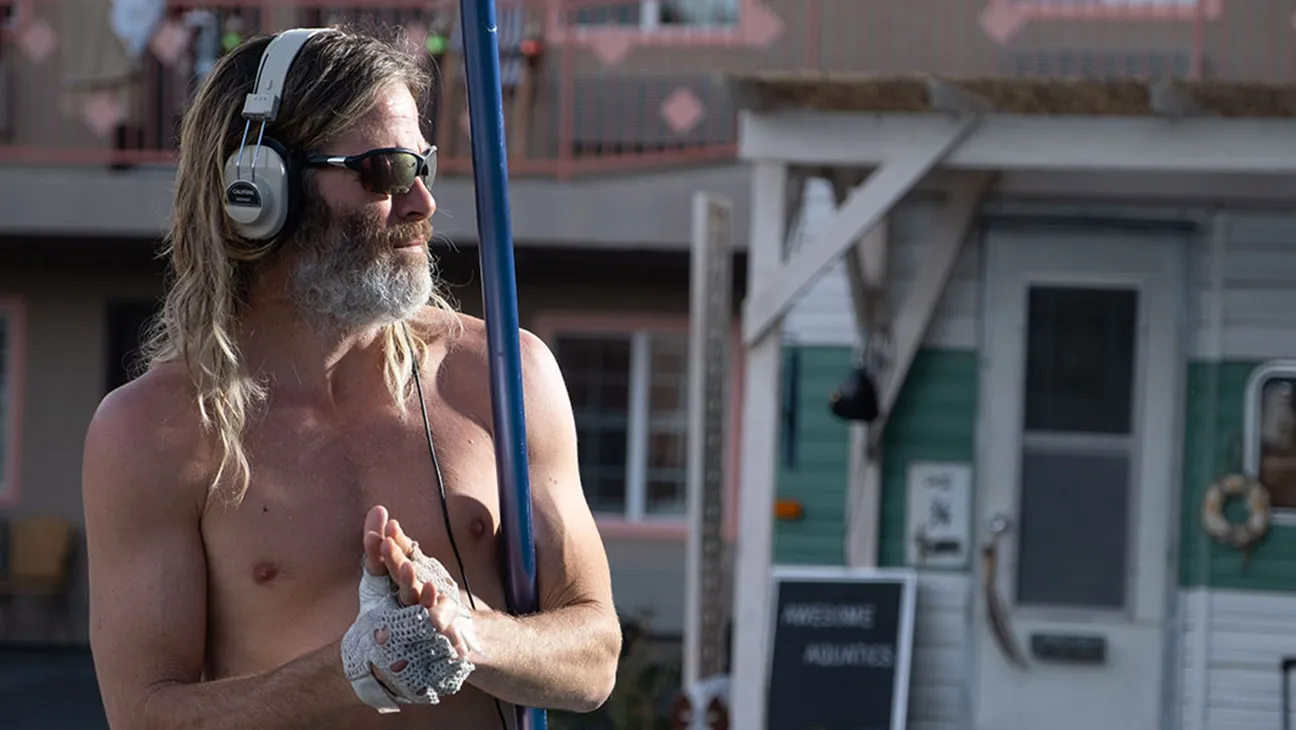 London Film Festival 2023: Poolman review – Chris Pine's directorial debut is a so-bad-it's-good attempt at an LA noir-comedy