Andrew Haigh writes and directs All Of Us Strangers. The film stars Andrew Scott, Paul Mescal, Jamie Bell, and Claire Foy. 
Andrew Haigh is a director best known for films that delve into what defines a person and how this affects an individual over time. Some of his previous films, such as 45 Years, look at this topic in a complex way, whereas something like his breakout film Weekend approaches it from a more in-the-moment perspective. With his newest film, All of Us Strangers, Haigh brings this specific topic to the forefront in what is possibly his most heartbreaking film to date.
To begin with, All of Us Strangers feels like your typical melancholic romance drama. It initially takes its time with its narrative, reflecting the very mood and mindset that the main character, Adam, is inhabiting. Things gradually progress, but they come at a realistically natural pace instead of appearing forced together by the story. The fact that Haigh approaches the story in this manner allows a lot of intrigue and mystery to build within the film's opening minutes. This intrigue later starts to dissipate and becomes less of the focus, instead making way for the film's core themes to take over.
On the other hand, the romantic element manages to continually maintain that naturalistic tone set up at the start of the film, all helped massively by the impeccable chemistry of Paul Mescal and Andrew Scott. Their connection feels tender and honest from the moment their characters first meet. This only grows as the film explores their relationship and how close they become to each other.
That said, the film is just as much about love as it is about loss. Never before have I seen a film tackle grief in such an open and honest way. When a loved one dies, we always consider what could have been. We could have said or done everything with them before they passed. A lot of films have approached this, but All of Us Strangers brings this concept to life in a very literal sense.
How the film looks at love and grief over time is something that, on paper, would be rather tacky. Thankfully, through Haigh's direction, the film handles it all with maturity, care and respect, as it all comes from a place of genuine heartache that is painstakingly captured through the character of Adam, played brilliantly by Andrew Scott. There is not a single weak link among the four main performances. Paul Mescal is captivating as the swooning neighbour Harry, whilst Jamie Bell and Claire Foy work wonders as Adam's parents.
Surprisingly, there is also never a conflict between the film's romantic and dramatic narrative threads. When they are initially established, they do feel like two separate things. However, the film gently weaves them together throughout its runtime, resulting in a final act leaving you bawling your eyes out.
The film also relies heavily on its soundtrack choices, not as much as a Tarantino or Gunn flick, but with enough emphasis that it is very noticeable. Films using music to evoke emotional responses are nothing new, but All of Us Strangers does it in a way that sneaks up on you. One song in particular is utilised to significant effect multiple times throughout the film. It is one of those song choices where, on its first appearance, you think nothing of it, but by the time the end comes around, it has been given a whole new meaning and purpose. Every time I hear this song from now on, the final moments of All of Us Strangers will be stuck in my head.
Haigh pulls no punches with All of Us Strangers. It is gorgeously shot and is written in a manner that pulls you into its pain and loss. It is a tender and heartfelt bit of storytelling that goes for the emotions at every opportunity and succeeds each time. If you're looking for a real tearjerker of a film that boasts some of the best performances of the entire year, then All of Us Strangers will fit that perfectly. Just be warned, you will need to bring a lot of tissues with you when you see it.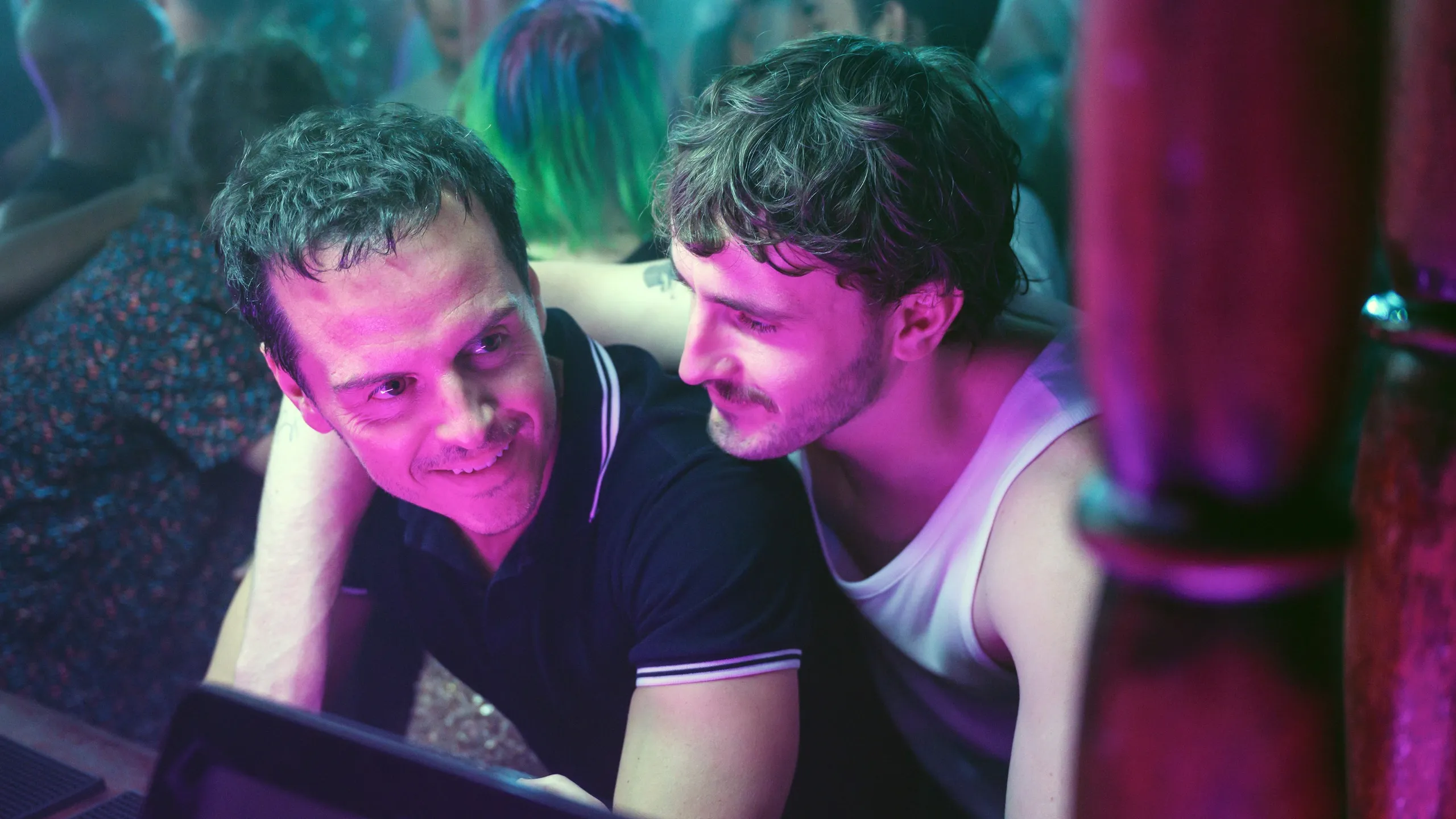 London Film Festival 2023: All of Us Strangers review – Andrew Haigh proves that love is a powerful thing