Pinocchio is Directed by Guillermo Del Toro and Mark Gustafson. It stars the voices of Ewan McGregor, David Bradley, Gregory Mann, Finn Wolfhard, Cate Blanchett, John Turturro, Ron Perlman, Tim Blake Nelson, Burn Gorman, Christoph Waltz, and Tilda Swinton.
Guillermo Del Toro is a filmmaker who immediately has my attention with whatever he is creating. Even if what he is creating seems like the 5th Pinocchio film of this year alone. it is only the second, but I feel like we have seen this character plenty. Del Toro, however, is enough to have me not just have me accepting the film but excited and intrigued by it. The possibilities with his style, his creativity, and the stop animation aspect had me watering at the mouth for this.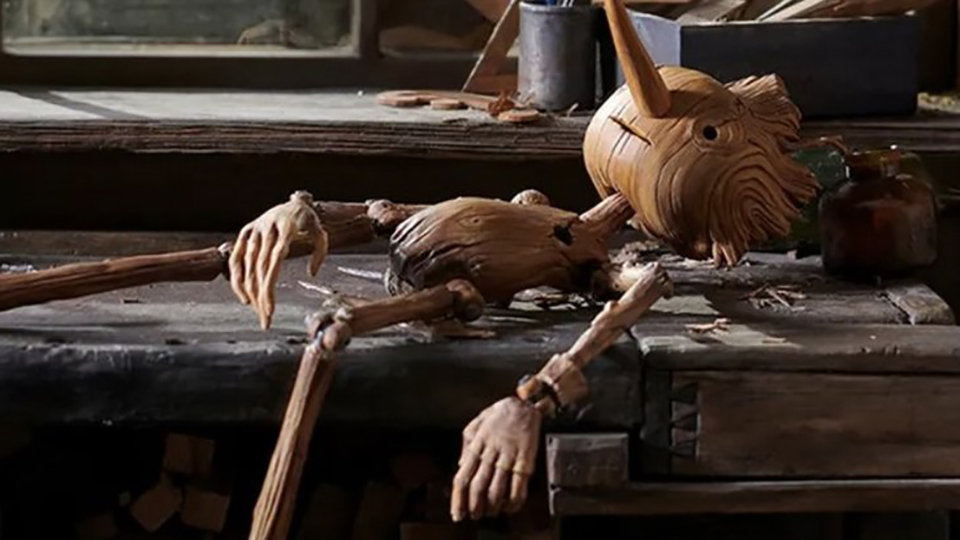 The film is set in 1930's fascist Italy and is based on characters from Carlo Collodi's 1883 Italian novel The Adventures of Pinocchio. This adaption focuses on Geppetto, a wood carver who, when he loses his son due to war, decides to create a boy puppet to replace his well-mannered son. When Pinocchio remarkably comes alive and ends up being the exact opposite of Geppetto's son, we go on a journey which teaches us about family, love, death and acceptance. 
Del Toro is a master filmmaker and doesn't skip a single beat when moving from live-action to animation. Taking characters who are extremely well known and gives them a new, fresh and dark take, all while keeping to his personal style. There are moments during the film's 114-minute run time where you begin to question just how dark it could possibly get and what rating they would get away with. One of my favourite things about Guillermo as a filmmaker is his ability to create worlds and the vividness of those worlds. Going into the realm of animation really allowed his creativity to flourish and create something which is very much in line with his previous works. The animation itself is flawless and serves as another example of the greatness of stop animation. A type of animation that I will never get sick of. A big special shoutout needs to go to Mark Gustafson, who was the co-director. His previous works on stop animation would have been key in making this work. I can only imagine being the animation director of Fantastic Mr Fox as being a huge lesson in crafting animation greatness.
A stellar voice takes this animation flick to the next level. Ewan McGregor is a scene-stealing marvel, and with a singing voice to boot, youngster Gregory Mann slots into voice acting with ease, and Christoph Waltz does what he usually does, smashes it out of the park. In fact, the voice cast was remarkable and having some of the biggest named actors in the game show up for a couple of lines shows the pull of a filmmaker like Del Toro. Alexandre Desplat, who previously worked with Del Toro on The Shape of Water  (My favourite of his works), comes in with a majestic score which is the cherry on top of this sure contender and, right now, a frontrunner for best animated feature film at the 2023 Academy awards. 
Guillermo Del Toro's Pinocchio is, without a string attached, the best film to feature a boy made from pine.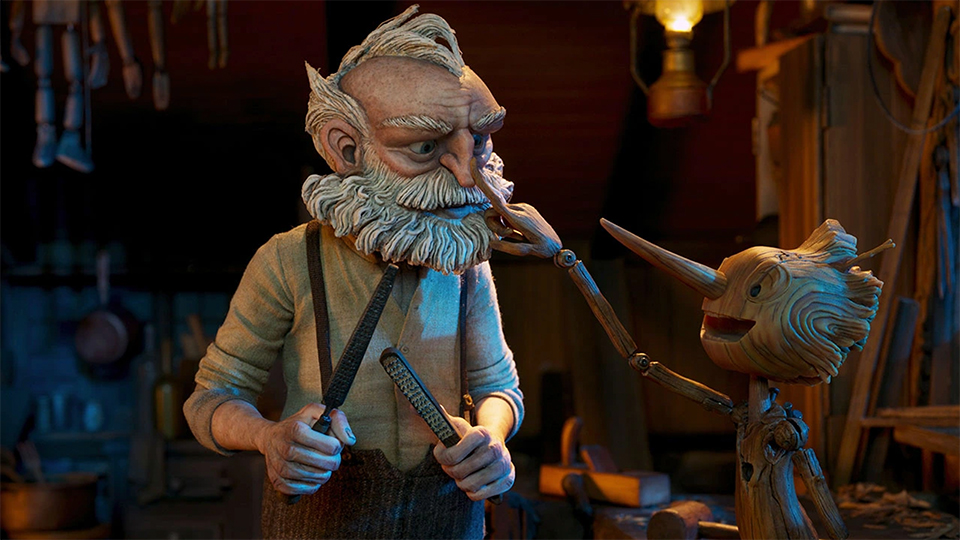 Guillermo Del Toro's Pinocchio review – A sure frontrunner for best animated feature