Though I sat down knowing full well to expect a musical biopic, the like of which have flooded our cinema screens over the last five years to varied and often tiring effect, it only took me three minutes to realise that although this was another addition to an already jaded sub-genre, it was most definitely a Baz Lurhmann film.
And it's here, as an audience member that your mileage may vary for this slightly surreal piece of pop culture worship. Going in I assumed my patience would likely be tested, as I'd never found myself a huge fan of the Australian director's work. However, as the usual batshit Lurhmann style took hold and a hound-dog-sampling Doja Cat banger started blaring out the cinema speakers I realised that my mileage was going to go a lot further than originally anticipated.
Charting the meteoric rise of Elvis Presley to arguably the most famous figure in American music, to his slow and rather tragic fall at the hands of his manager Colonel Tom Parker, this is sadly a tale as old as time and always ran the risk of being just another greatest hits album visualised through film. And yet Baz, through working with some of his previous collaborators such as editors Matt Villa and Johnathan Redmond, is able to turn this into an exciting and very modern take on an icon that defined the 20th century.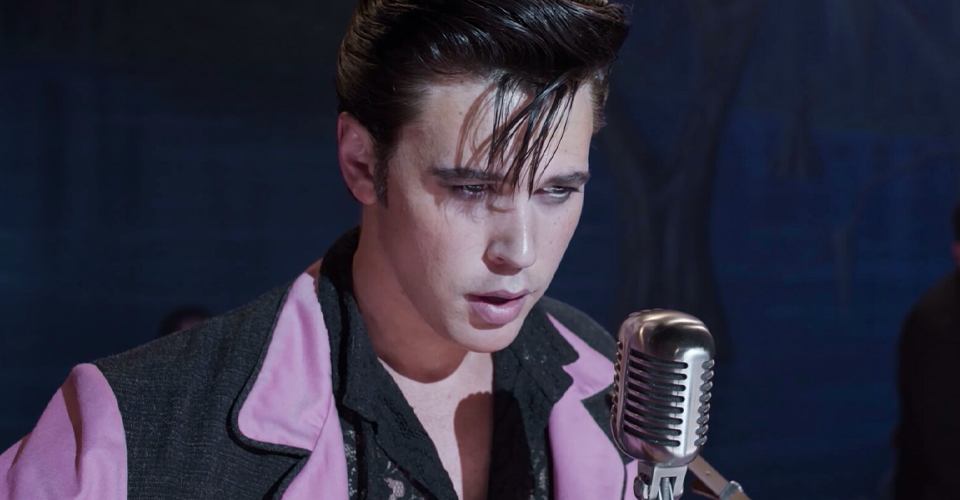 Lurhmann has always been an energetic and stylish creator, feeling a bit like an eccentric fashion designer who got a bit carried one day and decided to make feature films instead. And where previously I feel his kinetic style can be overwhelming and often self-indulgent, in Elvis it weirdly works. 
Constantly changing visual form and blurring the line between chaotic documentary and narrative-driven feature it turns out, can be a damn good way of giving a story such as this a propulsive modern twang that today's audience needs and frankly deserves.
Of course, it's all well and good ensuring the production side is up to scratch, but without a proper Elvis, the project would have been dead in the water before it even got started. Thankfully though Austin Butler absolutely knocks it out of the park as the titular star, completely embodying the role to the point that during the latter half, when real footage of Presley himself is used, you start to question if it is actually him or Butler being shown.
Even when some of the casting choices seem a little odd (such as Hanks in a bizarre career turn), the young star carries so much charisma and electricity, that the rest seemingly doesn't matter all that much
So, as the film barrels through the singer's career with a few bumpy spots in its middle third, it's this synergy between such a rousing central performance and a house style willing to match that enables you to stick through it, even when things get a bit overlong.
Deep down it's still too formulaic to take into the stratosphere for me personally, but anyone with an affinity for Elvis or indeed any of the music of that era won't be able to help falling in love with this one.
See it big and see it loud.