"Higher. Further. Faster." was the tagline for 2019's Captain Marvel, a film that introduced arguably the most powerful protagonist on the MCU roster. It's a mantra that particular film didn't fully live up to, the faster part in particular, with it being a rather slow affair. "Higher. Further. Faster. Together." is the tagline for its sequel, The Marvels, and they sure as hell live up to that with this film. Maybe not for all the right reasons though.
While investigating a wormhole linked to the Kree, Monica Rambeau's (Teyonah Parris) powers become entangled with those of Kamala Khan (Iman Vellani) and Carol Danvers (Brie Larson). The trio team up to determine why they are swapping places with each other every time they use their powers.
Let's get the elephant out of the room first and foremost; The Marvels has been targeted by online trolls, even before release, more than any MCU film since Captain Marvel simply because it has three female leads getting their moment to shine. Those people can stay in their caves because the hate towards The Marvels is totally unjust, the film provides the MCU with a light and breezy entry that proves to be an abundance of fun. Of course, it's not without its flaws, the pacing of the film working both for and against it. On one hand, it helps the film move along at a breakneck speed however, on the other hand, it hinders the film in leaving the narrative feeling a little rushed and uneven. When it's this much fun though, that can be excused a little.
Nia DaCosta, along with Megan McDonnell and Elissa Karasik, manages to write a film that juggles humour and action almost effortlessly, as well as dealing with trauma for a number of characters. There are some genuinely hilarious lines in here, as well as a moment involving cats that features one of the best needle drops of the year. For a year that's contained so many great ones, that's one hell of a compliment. Past trauma comes to the fore as Carol and Monica meet again for the first time since the latter was a child and her mother's death, leading to some emotionally poignant moments shared between the two that drive the narrative forward. It also surrounds the villain's agenda and past actions of Captain Marvel, leading to her home planet slowly dying. The motives are clear from Dar-Benn. However, she's admittedly another paper-thin villain to add to the pile in the MCU.
DaCosta handles the action sequences rather well, the opening one, in particular, chaotic yet inventive as the nature of the trio's switcheroo antics is revealed in spectacular fashion. They do tend to become a little too familiar by the end of the film, but the strong visual effects work help them to be easy on the eye. Marvel Studios have taken a lot of hits when it comes to the visual effects on recent projects, and rightly so, but the use of them here and in their latest series, Loki, proves they may be turning a corner in giving their teams enough time to work their magic.
A lot of the film's success comes down to the three leading ladies, who are an absolute joy to watch. Each in their own right brings something to the table, but together they share such great chemistry Kevin Feige would be stupid not to have them reunite in the future. Brie Larson arguably should have had a solo sequel prior to this, but she revels in having others to play off, her comedic nature feeling majorly underrated and on show here. Teyonah Parris captures Monica's emotions regarding her mother and this being the first time she's seen Carol since she was a child in a performance that sees her grow in confidence towards the character. There's no denying, though, that it's Iman Vellani who steals the show as Kamala Khan/Ms. Marvel, a shining light in the MCU as both a character and Vellani herself, who clearly loves it as much as the next super-fan. Vellani gets a lot of the more humorous moments and it's just as well they've got someone who it comes so naturally to to perform it.
Zawe Ashton delivers a decent performance as the villainous Dar-Benn, it's just a shame she feels as disposable as she does because it could have taken the film to a higher level. Samuel L Jackson looks as if he's having a ball after the torrid time that was Secret Invasion – no mention of it at all, signalling just how little they feel about that particular project.
The Marvels comes at a time when the MCU feels like it's at its most vulnerable in a long time. People haven't been moaning about the fatigue towards these films as much as they have now and reports released recently showcase how it's not all plain sailing behind the scenes. While Loki currently provides a more mind-bending path towards the franchise's future, The Marvels lays the foundations for the future in a much more light-hearted manner. Quite simply, stripping it back to basics sometimes is all that's needed.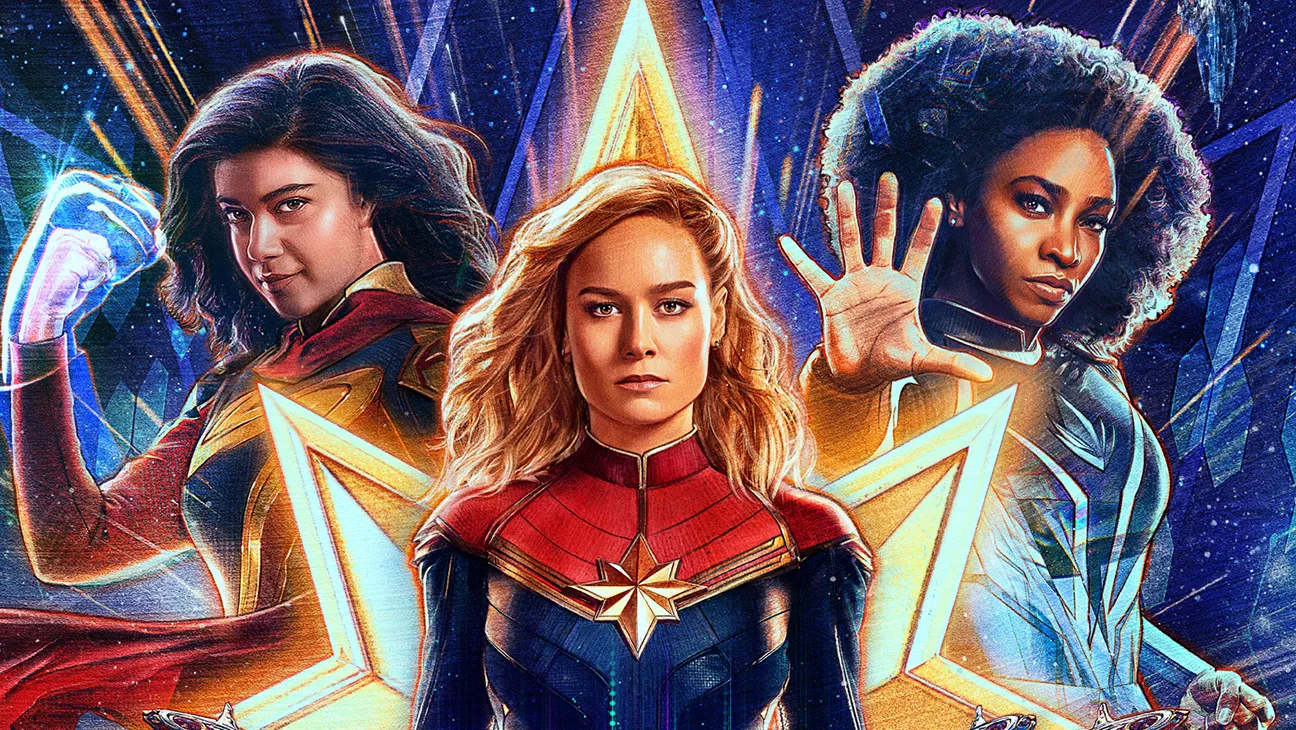 The Marvels review – A breath of fresh air in the MCU