Renfield is directed by Chris McKay. The film stars Nicholas Hoult, Nicolas Cage, Awkwafina, Ben Schwartz, Adrian Martinez, and Shohreh Aghdashloo.
So, have you worked for the worst boss in the world? Think again. With Renfield, we pick up with Dracula's assistant at the end of his tether. He has had enough of his narcissistic boss, whose gaslighting, evil demands and constant need for relocation have taken its toll. Currently located in modern-day New Orleans, a run-in with an honest traffic cop, who's simultaneously fed up, leads Renfield to take control of his life and finally be free of Dracula's hold.
Anyone who has been subjected to an abusive relationship, whether that be first or second-hand, will be able to relate to everything which is happening on screen. The use of Dracula as an antagonist to portray these relationships is a stroke of genius, allowing the message to be given light-heartedly.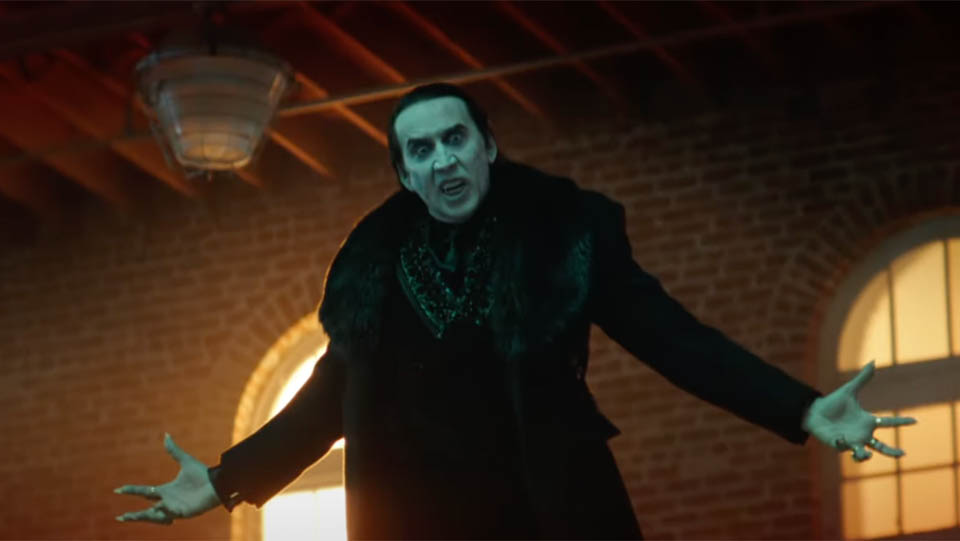 It is refreshing to watch a film that knows how stupidly ridiculous it is, embraces it and pushes the pedal to the floor on its stupidity. We start and end fast, with many instances of gory extreme comedic violence, over-the-top performances, and overall silliness. In one scene, Dracula tears someone's arms off their body and uses them to beat others. The middle segment is where the film loses some steam due to its narrative-focused intentions, but its pacing problems are insufficient to derail this fun watch.
Everyone in the cast looks like they are having the time of their lives in this film, and no one more so than Cage, who excels as Dracula. His performance is the standout, and it is a shame that he isn't on screen more than he is. He carries the essence of Dracula but has his own wackiness sprinkled on top. I don't think there is an actor in Hollywood who is having more fun than Nicolas Cage is right now. His recent career choices have been near perfect. From his hilarious self-parody performance in The Unbearable Weight of Massive Talent to the flawless drama turn in Pig and now this chaotic hilarious version of Dracula in Renfield. Chaotic Nic Cage has always been my favourite version, so here is to more of these roles in the future.
Renfield knows precisely what type of film it is and leans into this heavily. It doesn't all work, but the commitment is to be applauded.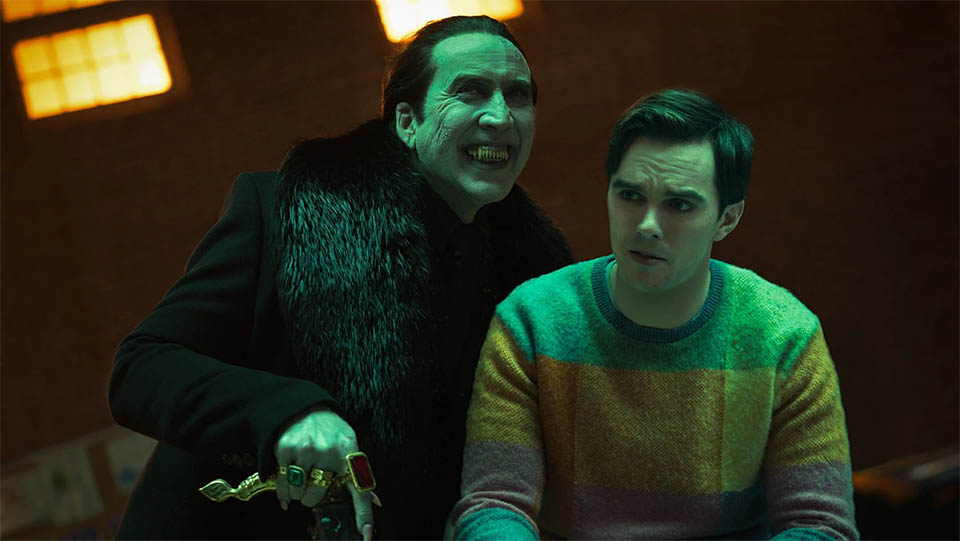 Renfield review – A shitty boss bites.