It's been ten years since legendary director and Studio Ghibli co-founder Hayao Miyazaki supposedly retired with his "final film" The Wind Rises, a complex swan song to the act of creation and coming to terms with negative impacts it often leaves in its wake. In many ways, it was the ideal conclusion to a filmography as strong as this. But the king of animation is, fortunately for us, cursed with an almost toxic obsession with the medium, and no matter how many times he attempts to throw in the towel (first floating the idea of stepping down from directing in the late 80s) he simply can not abandon his need to create.
So here we are, a decade later, with The Boy and the Heron – his final final film (that hilariously may no longer be his last, if Ghibli producer Toshio Suzuki is to be believed).
Whether this is the actual conclusion to his filmography or not, The Boy and the Heron does feel like Miyazaki's final statement as a creator – a poignant and emotional journey through past, present and future that blends of all his previous works into another unearthly masterwork.
The story, which was largely shrouded in mystery till its Japanese release (and I'll be as brief and withholding as possible), follows young Mahito (Soma Santoki) who moves to the country after losing his mother to a fire during the final years of WW2. It is here, in apparent seclusion, where he encounters the grey heron for which the title alludes to, and embarks on a fantastical journey of self-discovery and reflection.
If it sounds familiar, it's because it is. The most obvious comparison is Miyazaki's own Alice in Wonderland-inflected masterpiece, Spirited Away, but there's so much of his other works in here that fans of the director are sure to pick up on. Adorable uncanny creatures, ethereal natural landscapes and mysterious underworlds rarely explained.
It could run the risk of playing like a greatest hits compilation, and maybe it does a little, but this master of imagination is just too imaginative to feel as though he's repeating himself.
He has help, of course. Yet again, the tireless team of animators over at Ghibli return to render the world in the most sublime way possible. Even by the Studio's usual standards, this is an absolutely gorgeous film, with countless breathtaking sequences throughout. Amid the sea of computer-rendered 3D animation that dominate the industry, it stands as one of the best-looking animated features in recent memory.
Then there's the true secret weapon of Ghibli, Joe Hisaishi, whose scores have accompanied every Miyazaki feature since Nausicaa of the Valley of the Wind. As always, it's with his music that The Boy and the Heron truly soars, giving wonder to even the most gentle of imagery and allowing you to revel in the more subdued moments that have come to be the Studio's signature style.
Inevitably, though, only one question matters to most: Is it up to scratch with the likes of Princess Mononoke, My Neighbour Totoro and the Studio's best offerings?
Perhaps not. But firstly, what an absurdly high bar that is to reach, and secondly, has anyone ever truly understood a Miyazaki film on first watch?
One viewing just isn't enough time to process the myriad of meaning and intention, and even though not all of it sticks, who's to say it won't in the future? Even now, I struggle to commit to a definitive star rating, unsure if it'll rise in my estimations upon re-watch as Miyazaki films often have.
If there's something I'm sure of, it's that The Boy and the Heron's wonderfully weird odyssey is still leagues above most animated films in recent years and that if, like me, you've ever been touched by any of the Studio's best work, you're sure to enjoy yourself here.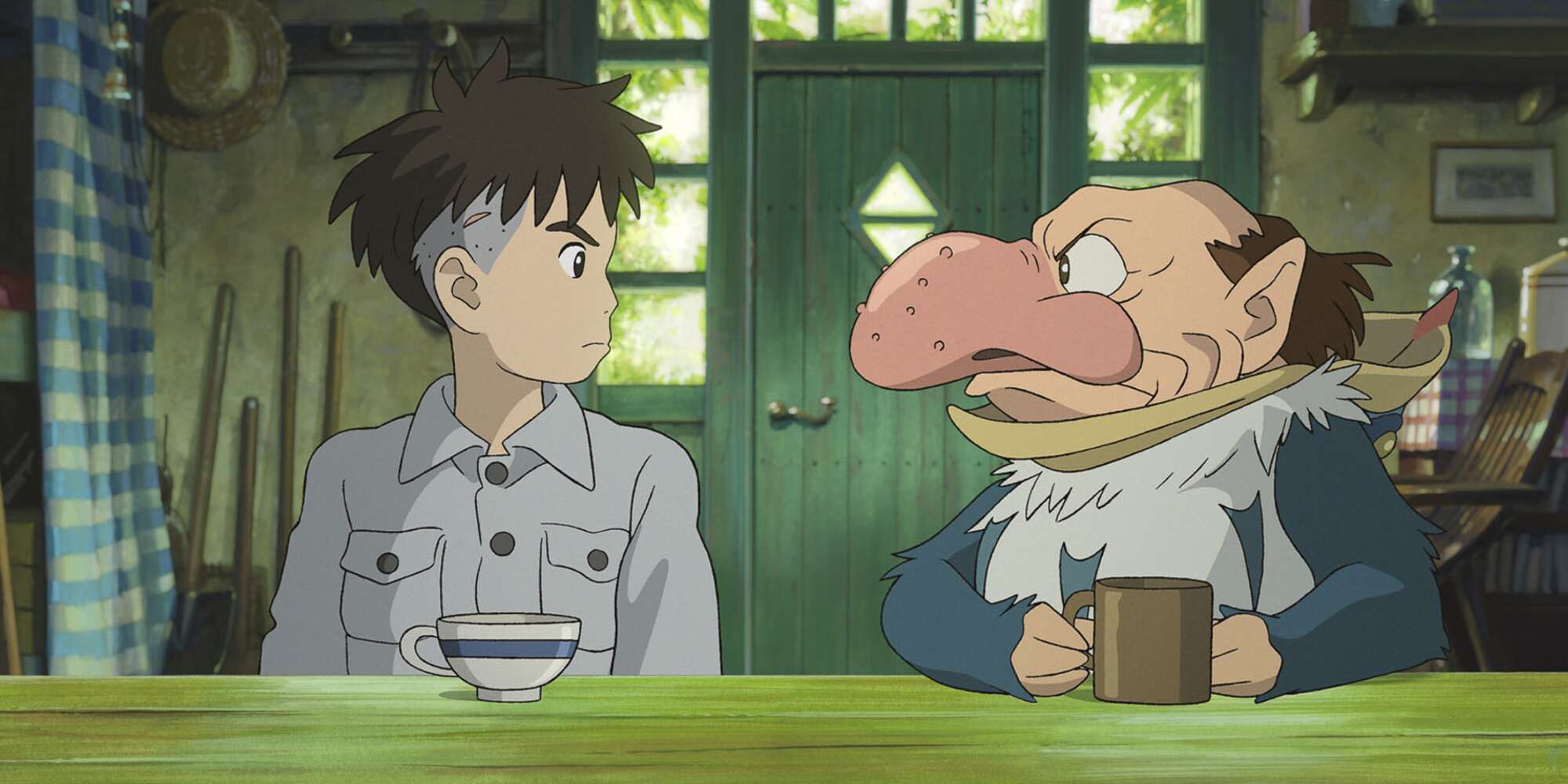 London Film Festival 2023: The Boy and the Heron review – A wonderfully weird and final statement from the world's most beloved animator
A poignant and emotional journey through past, present and future that blends of all his previous works into another unearthly masterwork.