Todd Haynes directs May December from a screenplay by Samy Burch. The film stars Natalie Portman and Julianne Moore.
As the London Film Festival draws to a close, its record-breaking audiences will head home with a difficult question: what was the festival's best film? Ryusuke Hamaguchi's Evil Does Not Exist has won the Best Film Award from the official competition jury. However, the Audience Award is still up for grabs, with voting closing at midnight on the 19th of October. Let me make the case for May December.
Todd Haynes has become an icon of transgressive cinema, going back to his debut feature Poison. With his newest outing, May December, these roots in moral subversion take a deep hold once again. Haynes and screenwriter Samy Burch tell the story of an actress (Natalie Portman) attempting to unravel the story of a real-life woman she's due to play in a film and her relationship with her much younger husband (Julianne Moore and Charles Melton). Further intricacies of the plot are best left for viewers to discover on their own, but there is plenty of jealousy, family drama, and messed-up relationships. May December is soaked in disconcertion, challenging its viewers' sympathies and fears to a duel of wits.
Haynes' direction and Samy Burch's screenplay play off each other to create a piece of high-camp black comedy. Its zooming shots and actor close-ups generate a feeling of the television soaps whose melodrama it evokes, even at first seeming to live in the same world as these before its moral intricacies are revealed. Its comedy is as dark as it comes, much of it stemming from the state of arrested development in which its lead couple are entrenched. Their ritualised home lives are humorous partly because of their delusion, their refusal to consider that any of their past may be questionable as their community enables them. They laugh off criticism like audiences will laugh off their discomfort. The inherent darkness of the story is made hilarious through the absurdity of the characters and their denial of the realities of their situation. There is a scene early on which will likely act as a litmus test for audiences – whether you gel with the film or not will lie mainly in the ability to find humour in the film's darkest themes.
The stunted emotional nature of Charles Melton's Joe is an apparent response to his circumstances. However, the often-childlike performance of Julianne Moore as Gracie is a testament to her skill as an actress and Burch's as a writer. Burch and Haynes take great interest in the reasons behind Gracie's actions and beliefs without ever exonerating her, enticing the viewer with snippets of her backstory. This would be a career-best performance for many other actresses, but Moore has such an incredible back catalogue that this is a complex statement. Arguably, the best performance comes from Natalie Portman – her character, Elizabeth, and the relationships she builds with Joe and Gracie are the crux of the film. The revelations that the audience is granted come through her. Portman's expert display allows the viewer to become fully invested in her character even as she moves towards the morally reprehensible.
It would be remiss not to mention Marcelo Zarvos' score, which combines with Affonso Gonçalves' editing as excellently over-the-top punctuation between scenes to complete the melodrama with fervour. Much like the humour, this aspect will alienate some audiences, but it will be greatly appreciated as long as you're willing to lean into the camp.
It feels wrong to say May December is greater than the sum of its parts when each is so precisely curated – it's more like a perfect recipe, combining its greatest elements to create a wonderfully balanced finished product. Its melodrama wouldn't work without its bold cinematography and performances, and its darkness wouldn't work without its comedy.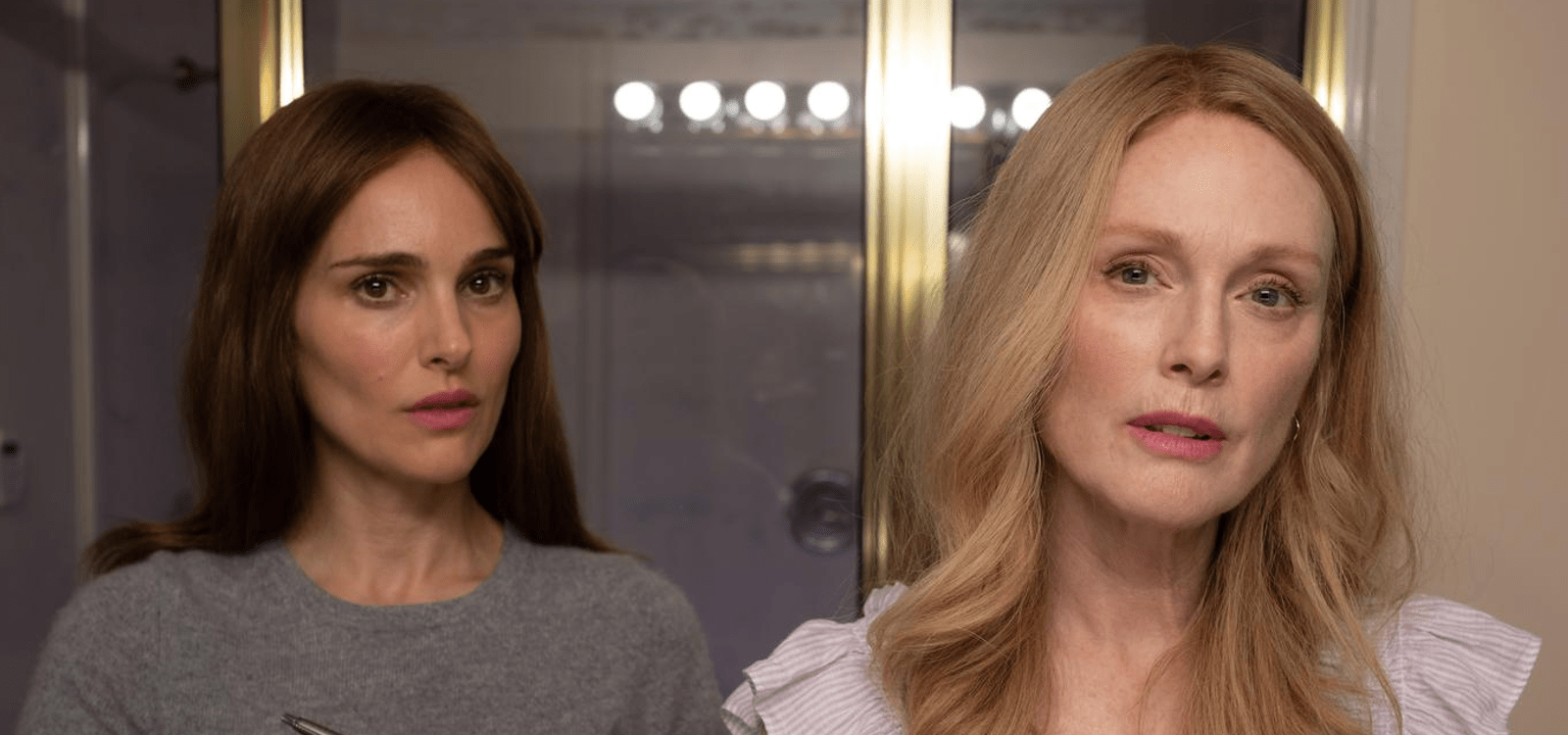 London Film Festival 2023: May December review – Todd Haynes crafts a darkly comedic melodrama which leans delightfully into high camp