Barbie is directed by Greta Gerwig. The film stars Margot Robbie and features an ensemble cast that includes Ryan Gosling, Ariana Greenblatt, Michael Cera, America Ferrera, Simu Liu, Kate McKinnon, Issa Rae, Rhea Perlman, and Will Ferrell, with Helen Mirren narrating the film.
Over the past couple of months, there has been no escaping the Barbie hype train. The Barbenhiemer battle has been a constant discussion, the marketing has been on overdrive, and it has been impossible to avoid Barbie in the real world or on social media. As I ventured into Barbieland, I wondered what would happen if this film stank? And thankfully, it didn't; in fact, it was the complete opposite. The film's excellence matched its hype and will proceed to make Greta Gerwig one of the hottest tickets in Hollywood.
With Barbie, we enter Barbieland and witness the Barbies having the best day of their life, as they have been doing every day of their existence. That is until Margot Robbie's Stereotypical Barbie has thoughts of death and develops non-perfect traits. These revelations and changes force Barbie to venture into the real world with Ken to find the cause and, in doing so, find herself.
It seems like a disservice to Greta and her marvellous work on Barbie, but the film doesn't work as well as it does without Margot Robbie and Ryan Gosling leading the line as Barbie and Ken. Margot has this way of moving doll-like and keeping her movements at a minimum whilst still showing extreme amounts of emotion when needed. She is also precisely the image I see when I picture a stereotypical Barbie. On the other side of her is Gosling, who brings a different energy to the film; after all, she is Barbie, and he is just Ken. His character is predominately where the comedy arises from, and the film is surprisingly much funnier than I could have expected. Gosling isn't what I would have pictured when thinking of Ken but make no mistake about it, he was born to play this role. Every single ounce of performance that was at his disposal was used. Like the rest of the cast, he looks like they were having the best time of their lives making this film. On top of the two stars, Helen Mirren, who provided the narrator's voice, is the other standout with some of the film's best lines of dialogue and jokes.
Now let's talk about Greta Gerwig. A filmmaker who has clear aspirations to be a mainstay in the Hollywood blockbuster scene and who is not scared to make bold decisions. A filmmaker whose personal opinions and life experiences ooze out of their films. Her three films are very different stylistically, but all talk about being your own person, not being brought down by others and believing in your dreams, even if society doesn't make it seem like those dreams are possible.
If there were any doubters of Gerwig's blockbuster capability, there most certainly wouldn't be any more. Her ability to create a film on a grand scale with big set pieces featuring a massive ensemble cast in a made-up world but still have so much heart, emotion, and humour is not something that should be taken lightly. Her evident passion for the project can be seen in abundance, and the script she created with life partner Noah Baumbach needs to be in consideration come award season.
It is only possible to talk about Barbie and award season chances by touching on the magnificent technical aspects which give the film its unique style. The juxtaposition between Barbieland and the real world through colour alone is a marvel. Then you add to that the different types of shots on display during the Barbieland scenes and the real-world scenes, and you have two apparent, distinct differences, not just locations and styles, but worlds. The production design, especially in Barbieland, is flawless. It has an entirely out-of-world feel and an open-door style.
All costumes from the Barbies and Kens look like they have been ripped straight from dolls' clothing, and when Barbie and Ken enter the real world, they stick out like a sore thumb.
The final added touch and the icing on the cake must be the soundtrack curated solely for the film. Every song fits perfectly with the scene that it accompanies. Billie Eilish's 'What Was I Made For?' is the standout song, which sits over the film's most emotional scene.
Barbie is Greta Gerwig's best film to date and cements her as part of the future of the summer blockbuster.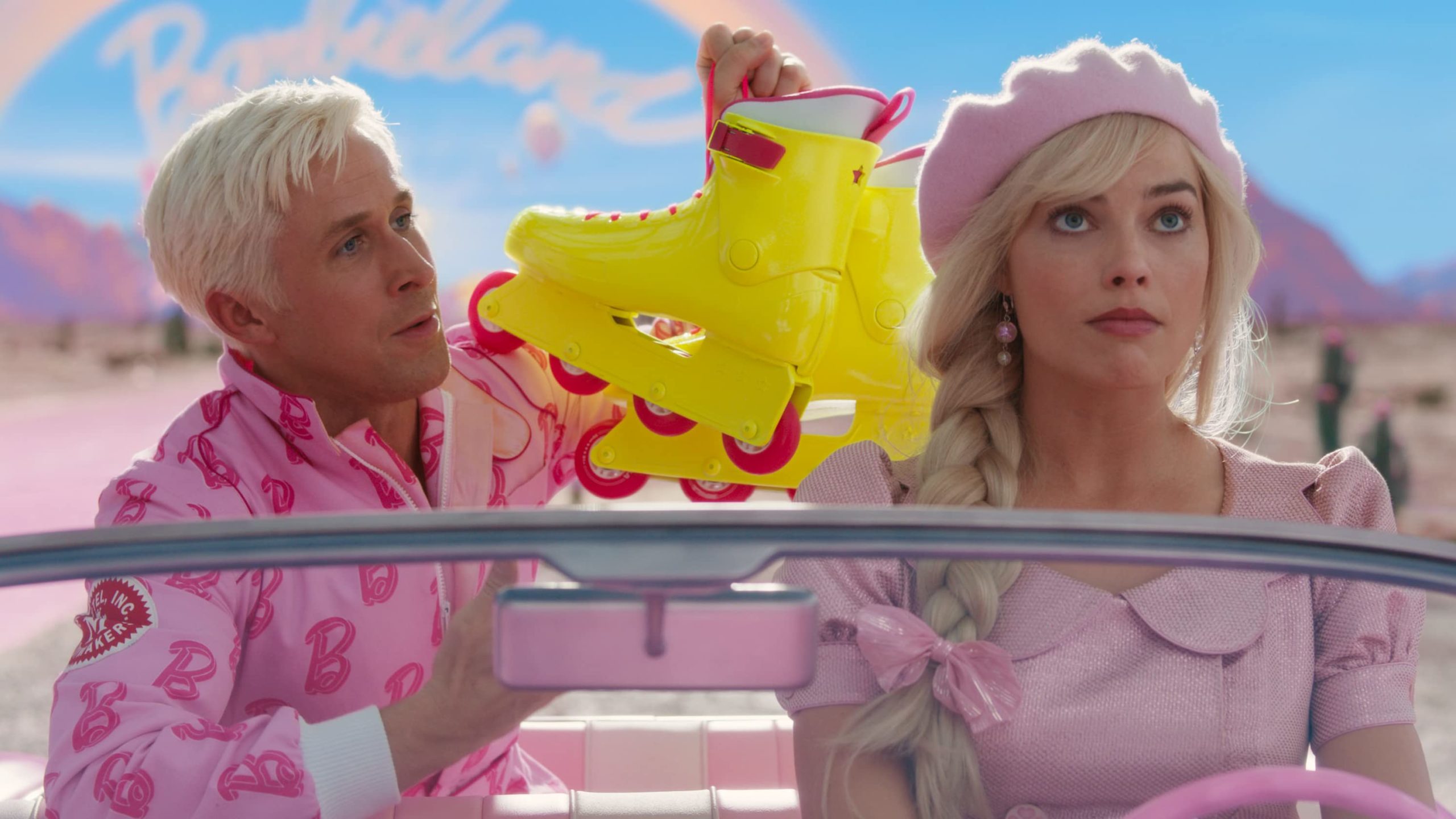 Barbie review – Come on, Barbie, let's talk patriarchy!